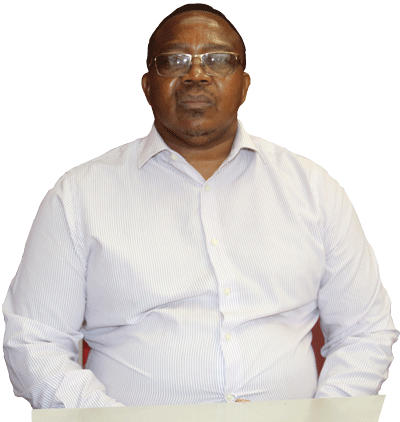 SundayWord BY PROSPER TINGINI
Almost all creatures of the earth have an in-built desire to mate. It's all part of the mechanism of life.
God created all the living things and directed that they should multiply.
The mammals, of both land and the seas He blessed them saying, "Be fruitful and multiply and fill the waters in the sea and multiply on the earth" (Genesis 1:22).
This was to be achieved through the mating process but there were no specifics. For humankind He also directed likewise; "Be fruitful and multiply, and fill the earth and subdue it" (Genesis 1:28). It is evident that sexual feelings are more pronounced in males than in females, as the males do most of the "chasing".
In humans, there is an orderly or systematic way to consummate the relationships between males and females. However, there are unlawful breakages to some laid down rules due to some weaknesses to hold back feelings of mating.
Overzealous males in particular and a few females may want to do things out of line if they fail to control their sexual desires. God created the fairer sex in such a way that they would attract the male species, however some females may want to take advantage of it or use that attractiveness for personal gain.
"Greedy" males would also want mate with as many females as possible, even when there is a very loyal female companion at hand. Such is the life.
Lust is a strong desire for sexual gratification. It brings with it a passionate appetite to commit a carnal act with someone of the opposite sex whom the eye would have craved for.
There is some covetousness attached to it. It does not matter whether that person is attached to someone else, nor does it matter sometimes if the "chaser" is also in a relationship with someone else.
One is then consumed with a carnal desire to "sample the goods". It is always important to differentiate between love and lust. Love lasts much longer than lust.
In the scriptures one prominent King, David, was equally consumed with the lust for a married woman resulting in grave consequences. The story is captured in II Samuel 11:2-27.
It happened, late one afternoon, when David arose from his couch and was walking upon the roof of the King's house, that he saw from the roof a woman bathing; and the woman was very beautiful.
And David sent and inquired about the woman. And one said, "Is not this Bathse'ba, the daughter of Eli'am, the wife of Uriah the Hittite?' So David sent messengers, and took her. Then she returned to her house. And the woman conceived; and she went and told David, "I am with child".
From David's actions we can learn that lust has no boundaries, no rules nor morality. Despite knowing that the woman was married, his lust for her was unstoppable.
So strong was his desire for her that he just had to engage in a sex act with her. Unfortunately she became pregnant. There was little love here, as at first he did not want to take her as his wife.
He devised a plan to make it look as if the child was that of her husband, but the plan failed.
As a last resort, he then successfully made plans for the husband to be posted in the forefront of the hardest battles taking place at the time and he was ultimately killed.
Uriah died as a consequence of David's lust for his wife. God punished David for his actions, killing the product of the lust — the child. Lust is like a disease.
It makes people crave for sex. It has brought conflicts in society and people have killed each other in the process. It is of devilish origin as it makes people lose control of themselves. It is evil.
Women can also lust for a man for a variety of reasons. Power and money mostly attract women.
Some would wish they were in a relationship with or married to such a man. If one of these crosses their paths, they can do anything to attract a man's attention. The underlying need would be to enjoy what the man has through acts of sex with him.
There is also little love to it, as the affection is based on materialistic things.
At times the lusting woman is sexually deprived and really needs it.
Knowing their value to men, some women have made personal decisions to cash-in on their status and make a trade out of it.
Some men have also joined in the trade. Whatever the case, these people may deliberately enhance their bodily outlooks solely for the purpose of attracting their targets and making money out of it.
They prey on the weaknesses of man and make a living out of it. At times bad situations beyond their control compel them to do it. They can also brazenly propose to the men themselves, soliciting for cash or material things in return for the provision of sexual acts.
Harlot is the medieval term used to describe a modern-day prostitute. Another unkind word used is a whore. Harlotry is the common biblical reference to the trade as per the scriptures.
Prostitution is generally regarded as the oldest profession and that its elimination is difficult. Harlots are people who are seeking a way out of hardships, or are forced into it.
However, there is a group of people who do it just for the pleasure of it or as a business even if they are of able means.
The Lord our God does not accept any justification for prostitution no matter the circumstances. In Deuteronomy 23:17-18, He declares; "There shall be no cult prostitute of the daughters among the people, neither shall there be a cult prostitute of the sons of my people. You shall not bring the hire of a harlot, or the wages of a sodomite, into the house of the Lord your God in payment for any vows; for both of these are an abomination to the Lord your God."
Man's feelings are aroused when they see a woman scantily dressed. In our weakness, we sometimes succumb to our feelings and pay for the services of harlots just because we are attracted to their exposed parts. We are the promoters of the trade. Let's keep our feelings in check.
Relationships are formed on the basis of genuine love, yet you still find one partner stepping out of the union to seek supplementary pleasures outside. It is not in dispute that males constitute the majority of people who commit acts of infidelity. Don't act on your lusts, look away.
Prosper Tingini is the president of the Children of God Missionary Assembly. Registration in progress for those who wish to undertake Bible Studies or train as Ministers of Religion. Contact 0771 260 195 or email: ptingini@gmail.com