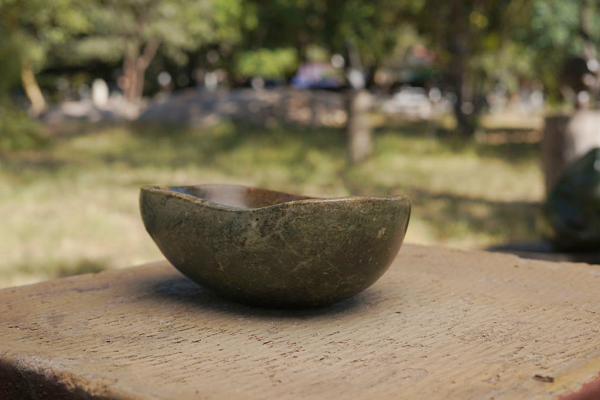 By Tonderai Brandon Ndemera
Local arts centre, Chapungu Sculpture Park, has embarked on a move set to rejuvenate Shona stone sculpture through a project titled Ndiro (Bowls).
The debut exhibition of the project was held at Wild Geese Lodge early this month during the 2019 Zimbabwe Annual Art Festival, which was the first of several other differently-themed exhibitions to be held this year.
For the exhibition, resident artists were asked to draw inspiration from the Shona title Ndiro, which could be translated to the bowl or plate.
Marcey Mushore, who is the director and project manager at Chapungu Sculpture Park, said the Ndiro project was one of many projects meant to revitalise Shona stone sculpture.
Mushore is the wife of legendary arts promoter Roy Guthrie, who is the owner of Doon Estate and proprietor of Chapungu Gardens.
"The project is the first of many steps towards shifting the perspective on sculpture reception in the country. There will be similar exhibitions running under different themes this year," she said.
"Our idea is to have people relate to the usefulness of the art finding it more appealing as a useful bowl for keeping fruits in the kitchen, for placing jewellery in the bedroom, or simply to put things on display all around the house." Some of the stones used to carve the "bowls" included semi-precious stones such as Verdite, Lepidolite and Unakite.
Veteran resident sculptors at Chapungu Sculpture Park — Nhamo Chamutsa and Leo Berekai — expressed how the tough economic situation in the country affects their work.
"We understand that most Zimbabweans prefer buying things that have practical use, things that contribute to everyday life, in which case sculpture built solely for display may not necessarily be the most appealing product on the list for them," said Chamutsa.
"However, we believe that art is an Individual experience, its value like beauty is best known to the beholder. And so through these exhibits we will create pieces that serve more than just one purpose and hope to see people find their appreciation of art in their search for, in this case, a multi-purpose bowl."
There are 14 resident artists at Chapungu Sculpture Park, including some sculptors of the first generation.
The artists involved in the Ndiro project are, Chamutsa, Berekai, Vengai Saidi, Gift Tembo, Loyd Mwarowa, Cephas Mukundi, Benjamin Katiyo, Like Saidi, Innocent Mahachi, Tylor Nkomo, Jorum Chiyangwa, Jairos Clement and Cosmas Muchenje..
Established in 1983, Chapungu Gardens houses Chapungu Sculpture Park.