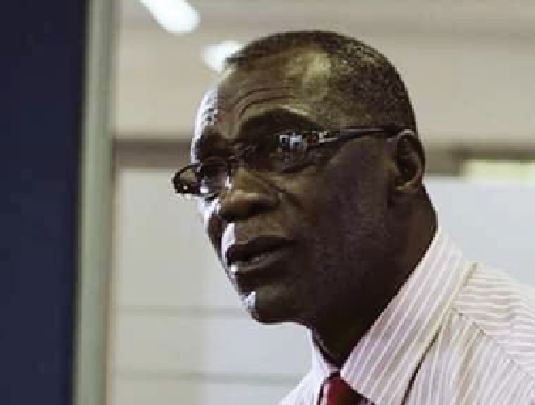 Zimbabwe's screen acting powerhouse Emmanuel Mbirimi has gone to be with the Lord aged 65.
A gentle soul and great talent, he entered eternal rest while being treated at a private hospital in Harare. Although Mr Mbirimi, as we referred to him, had been battling ill health for a while, the news of his passing shook us to the core with memories of our last production together The Letter in August 2019 still fresh in my mind.
Mr Mbirimi was a father not just to his three children he leaves behind, but to thousands of people whom he impacted as a teacher and thousands more he inspired and educated and entertained as a screen actor.
He leaves a mark as well as a huge gap in Zimbabwean education and screen acting. A true icon!
From his defining role as Patrick in the iconic 1993 domestic drama Neria to the testing plot political drama, The Letter, in 2019, Mr Mbirimi gave it his all film after film year after year.
I feel honoured to have had an opportunity to work with him as the production manager on The Letter, and I can testify to Mr Mbirimi's work attitude and ethic as the zenith of film acting professionalism.
Forever gentle and soft-spoken, Mr Mbirimi has left us a lifetime of lessons and inspiration with which we will continue the work. His passing is hard to take, but his legacy will strengthen both his family and all of us who worked with him.
It is hard to live with his absence, but it even harder to fill his shoes. What a legend.
Through his many years of hard work and discipline, the man had mastered film production etiquette to the nines.
The early morning set calls and the late scenes, sometimes we would go on a never-ending run around pharmacies looking for medication.
Mr Mbirimi never flinched once, or dropped his game face one bit. Many times, without his knowledge we would stall production to allow him time to rest, because he would go on and not stop, take after take, scene after scene, a remarkable resemblance of the dedication.
To many of us, he will be forever cherished, he left us fond and inspiring memories of a man who lived to educate in class and in front of the camera, a man who found his element and perfected it.
Rest in eternal peace, Mr Mbirimi, all we have now are fond and inspiring memories of an icon.
We will carry on with the work and make you proud.
Rufaro Kaseke is a film producer and cinematographer.