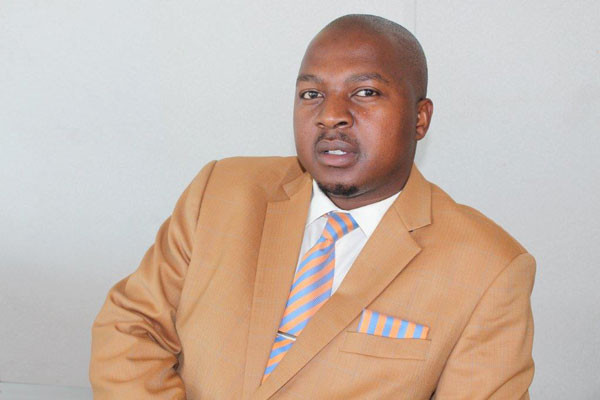 Opinion:by George Manyaya
INFORMATION communication Technologies (ICTs) have changed the face of communication worldwide. The fast-changing pace of digital transformation has brought about access to a highly diversified range of technologies and services. Globally, the fixed and mobile telecommunications sector has been growing exponentially over the years, leading scholars to argue that we now live in the "digital information age" and some calling it the "fourth industrial revolution".
Resultantly, this has led to the advent of diverse channels of information reception and adaptation. While the internet has democratised access to information, the challenge is that various sources have emerged, all providing information on different issues such as the novel coronavirus (Covid-19), thus making it difficult to identify, which sources are credible and which are not.
Consequently, a lot of fake information has appeared on various social media platforms, which has complicated the fight against the pandemic by misinforming the unsuspecting public.
Over the past 100 days, various online media platforms have been covertly/overtly dishing out conspiracy theories, which have caused fear, consternation and panic among communities.
This made me revisit the Magic Bullet Theory, also known as the Hypodermic Needle Theory. It tries to explain how mass media can influence people's attitude and behaviour with a targeted reaction. The theory advocates that the mass media could affect multitudes of people unswervingly and unvaryingly by "shooting or injecting" them with relevant messages designed to trigger a desired response. Harold Lasswell propounded the Magic Bullet Theory after World War I, in the 1930s and most scholars have argued against its relevance in this modern age. Despite the criticisms and basing on the amount of online news that has been generated ever since Covid-19 captured the world, I tend to agree that the Magic Bullet Theory is alive and kicking.
It is even more relevant now because of improved access to information and news to a wider demographic through social media. According to the International Telecommunications Union (ITU), in its measuring digital development facts and figures for the year 2019: "An estimated 4,1 billion people are using the internet in 2019, reflecting a 5,3% increase compared with 2018 and The global penetration rate increased from nearly 17% in 2005 to over 53% in 2019."
Furthermore , the annual sector performance report for 2019 by the Postal and Telecommunications Regulatory Authority of Zimbabwe (Potraz) states: "Mobile internet and data usage grew by 31% to record 35,733 terabytes in 2019 from 27,278 terabytes recorded in 2018" and the internet penetration rate now stands at 60.6%. This is testimony to the increasing demand for online services around the globe, which makes most fall prey to the magic bullet.
Accordingly, consumers of online services have been exposed to fake information, which is directly injected into their bloodstream like fluid from a syringe to accomplish anticipated responses just the same as was prescribed in the magic bullet theory. We all become vulnerable, as the effects of the information are instant and powerful, but powerless to escape the influence, bringing pandemonium in society.
Globally, we have witnessed some salvos of the magic bullets resulting in a cocktail of fabrications, which turned out to be untrue, for example, reports that emissions from crematoriums in China were seen from space, the unleashing of 500 lions to keep people indoors in Russia and misleading advertisements with false claims of products that prevent Covid-19 infection.
During the past few days, a conspiracy theory set social media ablaze after suggesting that 5G radio waves are the major cause of the Covid-19 pandemic and has caused shockwaves and overreactions across the globe.
In Tanzania, there was a spread of misguiding messages stating that the consumption of alcohol and antibiotics helps to prevent Covid-19.
Social media in Zimbabwe has not been spared, and has been flooded with hoaxes, which have led to trepidation and unnecessary discomfort to citizens, institutions and authorities forcing some institutions to explain themselves out.
The World Health Organisation (WHO) through its director general, Tedros Adhanom Ghebreyesus, has warned against the spread of misinformation related to the deadly virus, "We're not just fighting an epidemic, we are fighting an infodemic. Fake news spreads faster and more easily than this virus, and is just as dangerous. If we believe misinformation rather than facts, we are headed down a dark path that leads to nowhere, but division and disharmony." The passionate plea came after the proliferation of half-truths and rumours on social media, which have a propensity to hinder effectiveness of counter-measures against the pandemic whilst generating misperception and suspicion everywhere. Likewise, the Zimbabwean government promulgated Statutory Instrument 83 of 2020, which criminalises the spread of fake news in a bid to reduce the spread of misinformation during this health crisis.
This calls for unity of purpose and responsible communication along the entire value chain of communication and public relations practitioners and the need for the fraternity to come together and actively participate in demystifying the misconceptions.
There are various influencers in our motherland and this is the time to protect your friend, relative or neighbour from the effects of fake news. In times of crisis, or to be explicit, in warfare, there comes a time when we all have to exercise leadership and be part of the struggle in clarifying all the fallacies prevalent on social media.
While the government has been instrumental in providing official information to the public, it is our duty to take a deliberate step to complement these efforts. We need to respect the fact that government is the official mouthpiece on any matters pertaining to the deadly virus and the onus is on opinion leaders, communications and business executives to ensure that messages are simplified and easily understood by the generality of Zimbabweans.
Covid-19 is new and our beloved citizens currently have an insatiable appetite for information, and if there are information gaps, they will believe what they see and read whether it is factual or not. Misinformation during a health crisis can spread paranoia, distress, and stigmatisation. We need to all come out of our shells, join the war through extensive education and awareness across the country using the various technologies at our disposal, and in the process develop tactics that are well coordinated with the national communication strategy.
The main reason why people are forced to believe fake information or rather victims of the magic missiles, is the information gap or the time the correct information takes to get to them. In this modern age of rapid technological innovation, there is need to be proactive and disseminate correct information around the country so that people are adequately educated on the Covid-19 pandemic. We need to urgently present facts and science, optimism and cohesion over gloom and disunion and this is our duty as people in positions of authority in our respective institutions.
I am reminded of one of the leadership gurus, Joe Mtizwa, in his book The Arc of Awareness (2014), where he submits that "while it is obvious that in the digital age of social media, everyone in the organisation is plugged into what is happening out there, it is the role of leadership to select, interpret and amplify key messages". I concur with him, and further propose that the dissemination of the education and awareness content on Covid-19 should be well coordinated with the respective local leadership and translated into all the 16 official languages in Zimbabwe.
The coronavirus is a human catastrophe with solemn implications for the government, business and public relations. Our industry is uniquely positioned to assume a leadership role during a crisis, deliver communal good, and insulate communities from the bullets of misinformation.
We need to embrace a spirit of proactivity rather than being reactionary to enable us to be ahead of counterfeit information peddlers. Such initiatives could include launching campaigns to inform consumers of misleading and unfair business practices related to Covid-19, encourage multi-sector collaboration, encourage people to listen to scientific reports from reliable professionals and swiftly counter forms of misinformation.
Additionally, we need to show compassion to those affected, meticulously and cautiously clarify terminology and encourage members of the public to desist from sharing information from unreliable or unconfirmed sources. This is a time to foster solidarity instead of stigma irrespective. Issues of stigma are very sensitive and extremely bad as they lead individuals to hide illness and this may aid in the spread of the virus. People need to be educated and constantly reassured that testing positive is not a death sentence and when the official statistics on Covid-19 are presented to the public, it is critical to show and amplify the recovery cases.
We need to exploit emerging technologies and use them positively just like how countries like the United States, Taiwan and South Korea are utilising the Internet of Things and Artificial intelligence to speed up the development of testing kits and treatments, to track the spread of the virus, and to provide citizens with real-time accurate information. Likewise, technological innovation can be utilised to provide smart quarantine information systems, mobile phone technology data for contact tracing, improving diagnosis efficiency and patient classification and developing mobile applications for sharing information, among others.
The struggle is real and we need to unite to protect each other through countering misinformation and the promotion of facts. Covid-19 can annihilate and wipe us all irrespective of our gender, colour, political affiliation, social status or religion, hence there is no need to propagate offensive political, racial or gender discriminatory messages most of which may result in misinforming people, thereby causing mayhem and despondency.
The great American statesman Abraham Lincoln once asserted: "I am a firm believer in the people. If given the truth, they can be depended upon to meet any national crisis. The great point is to bring them the real facts.''
Let us be responsible citizens, let us not fire, inject or infuse bullets of misinformation to fellow citizens and in the process expose them to the various vulnerabilities. Be your brother's keeper, we are one nation and we need each other. Play it safe.
l George Manyaya is a journalist, public relations practitioner and political scientist who is currently studying towards a Doctorate in Business Administration. He writes in his own personal capacity.