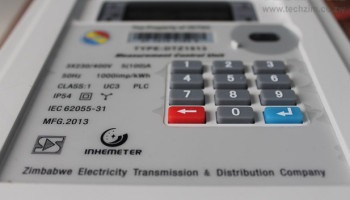 BY ANTHONY TAPIWA MAZIKANA
Vandalism has been cited as an important problem and is a prominent fact of contemporary societies.
The cost of vandalism varies from direct cost to indirect costs (Forsyth, 2015).
Vandalism as a social problem can restrict people's freedom in community participation.
It can generate considerable fear within the community superceding national security, employment, cost of living, poverty and health.
Global trends of vandalism indicate that vandalism rates have been on the increase.
This trend is however, not replicated in all regions of the world, though crime and vandalism are typically more severe in urban areas and is compounded by their rapid growth.
Global report on settlements also addressed vandalism as one of the threats to the safety and security of organisations in towns and cities and reported that the fear of vandalism is pervasive and has affected companies in both developed and developing countries.
The level and intensity of vandalism can vary from nation to nation and from organisation to an organisation and no country has remained unaffected.
However, vandalism crimes are serious threats in companies in developing countries, while these countries face population explosion and accelerated urbanisation.
In developing countries, they have limited resources to invest in modernisation of their criminal justice system, underpaid police officers, lack of equipment, overcrowding prisons and courts," the growing crime rates such as vandalism pose formidable challenges for governments in ensuring the safety and security of the citizens and the quality of their lives.
The seriousness of the vandalism issues in developing counties as a developmental problem make particular demands on the governments, which is not faced by most of the developed countries.
The Zimbabwe Electricity Transmission and Distribution Company (Zetdc) is a subsidiary of Zesa Holdings (Zimbabwe Electricity Supply Authority), the electricity utility service provider in Zimbabwe.
It is involved in the business of bulk purchasing of electricity from power producers locally and regionally, transporting it to load centres across the country for distribution and retail to end user customers.
Its major functions as highlighted on the Zesa website (2012) include: electricity retailing, network planning, development, operation and maintenance of the transmission infrastructure within Zimbabwe, operations such as bulk power purchases and system planning for long term capacity.
Zetdc has its head office in Harare and five regional offices in Harare (Harare region), Bulawayo (Western region), Mutare (Eastern region), Gweru (Southern region) and Chinhoyi (Northern region). Each regional office has several district offices spread throughout the region stationed in city centers.
Zetdc has been affected by vandalism and the organisation has received various reports of vandalism, and this has affected organisational performance.
Zetdc has been struggling to increase profitability.
According to the Deloitte report (2012), there are over 70% Zimbabweans that are jobless following a decade of economic meltdown of the Zimbabwean economy in the period of 2008 up to the year 2013.
The Labour Force Survey (2016) indicates that the economically active population in Zimbabwe mainly encompasses the youth who constitute the bulk of the unemployed people.
Due to the high level of unemployment in Zimbabwe it is said that vandalism will continue.
There is not enough mechanisms to curb vandalism at companies such as Zetdc because the convicted always pay a fine and are released.
They can go back into vandalism.
There has been a lot of vandalism of electrical infrastructure at Zetdc.
This has cost the organisation US$11 246 014.57 between January 2015 and March 2019.
Besides the replacement costs, vandalism has led to a bad corporate image of the organisation, compromise in electrical safety standards for electricity operators and users.
Vandalism is disruptive hence industrial production is interrupted.
To society, when there is vandalism of public infrastructure like streetlights it means pedestrians are exposed to thieves who mag under the cover of darkness. Despite much effort to curb the problem, vandalism is still rife and on the increase.
An analysis of the literature on vandalism shows that serious reach especially that which focuses on strategies to contain the challenge, has not been conducted in a developing country like Zimbabwe.
The findings from re-examination of the literature present a critical review on the issue of vandalism at Zetdc.
The study revealed that occurrence of three common types of vandalism damages at Zetdc, electric cables, transformer vandalism, cutting and damaging electricity poles, vandalism of ring main unit, overhead copper conductor theft.
The findings indicated that increasing the rate of such types of vandalism has negative effects on performance of Zetdc.
*This is an extract from a report on research by Anthony Mazikana titled: An Exploration Of Strategies To Curb Vandalism In Zesa: A Case Study Of Zetdc. The study was accessed via https://papers.ssrn.com/sol3/papers.cfm?abstract_id=3412221