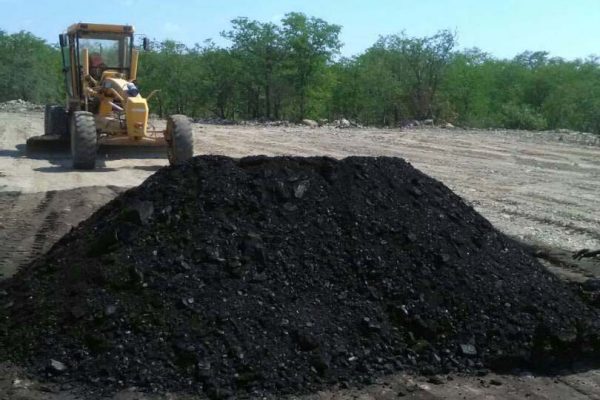 By Brenna Matendere
A network of local, regional and global civil society organisations (CSOs) has demanded that the Zimbabwean government stops a proposed US$3 billion coal power project at Sengwa in rural Gokwe, insisting it will worsen the adverse effects of climate change and leave affected communities poorer.
RioZim is set to implement the 2 100-megawatt (MW) coal power project that will be bankrolled by the Industrial and Commercial Bank of China and will run in four phases of 700MW.
RioZim was weaned off the London-based Rio Tinto in 2004 and will run the project through Rio Energy Limited, its subsidiary.
The Rio Energy chairman, Caleb Denga, recently confirmed the project, which will be run in partnership with China Gezhouba.
According to Denga, a 250km pipeline will be constructed to carry water from Lake Kariba, while Power China will build a 420-kilowatt-ampere line whichwill distribute electricity from Sengwa.
However, the CSOs, among them 350.org, a global advocacy outfit fighting against fossil fuels, Information for Development Trust (IDT), a local non-profit organisation promoting good governance, and the Centre for Alternative Development (CAD), last Thursday urged RioZim and the government to abandon the project.
Landry Ninteretse, the 350.org Africa MD, said in a joint statement by the CSOs that promoting coal power production was retrogressive since the world, China included, was dumping "dirty energy" and increasingly adopting renewable energy to safeguard the environment and vulnerable populations.
"Why should Zimbabwe accept a dirty source of energy, which is the biggest single cause of air pollution with devastating environmental impacts, at a time many countries are closing down coal plants?
"The international scientific community is telling us that the world cannot absorb any new fossil fuel developments if we are to tackle the climate crisis," said Ninteretse.
Zimbabwe is a signatory to the Paris Agreement that encourages renewable energy and advocates against fossil fuels.
"As 350.org, we would like to ask the Zimbabwean government to take action to avert the climate crisis as well as guarantee the health of its people by focusing on solutions that eliminate fossil fuels associated with air and water pollution, and transition to clean and sustainable energy," he added.
Tawanda Majoni, the IDT national coordinator, said the multi-billion project would bring more vulnerabilities to the Sengwa and surrounding communities.
A smaller coal mining project in Sengwa had already negatively affected the community, Majoni said.
"The existing Sengwa coal mine has affected the health of the community through pollution and it has been failing to give jobs to the locals," he added.
"Even the few locals that managed to get jobs in the mines have menial, low-paying jobs, while Sengwa has remained the most underdeveloped community in Gokwe.
"We call on the government and investors to prioritise efficient energy models for a safe and sustainable future for our communities and country."
Melania Chiponda, the CAD founder and former national coordinator at Chiadzwa Community Development Trust as well as a gender and environmental rights activist, said the planned coal project would bring more socio-economic and environmental harm to Zimbabwe.
"There is absolutely no logic in investing in coal power plants in Zimbabwe given how our country is already affected by the adverse effects of climate change, which has resulted in the loss of lives and devastated communities and the economy," Chiponda.
Massive pollution and environmental degradation would add onto the devastating effects of other natural disasters like the March 2019 Cyclone Idai,which left hundreds of people dead, thousands displaced and their sources of livelihoods lost, while infrastructure and property were destroyed in Manicaland and Masvingo provinces.
"Memories of the climate-induced Cyclone Idai, which left 340 people confirmed dead and hundreds missing, leaving a trail of destruction which rendered more than 51 000 people homeless and affecting a total of 270 000 people, are still fresh in people minds.
"We are surprised that the government still wants to build new dirty energy plants. Instead, we must embrace new technologies that not only provide reliable energy but are able to generate millions of new jobs," she said.
Zimbabwe has in recent years been devastated by global warming and flooding as well as frequent droughts that have spiked hunger and poverty.
The Sengwa community consists of mostly peasants who rely on rain-fed agriculture and, according to Chiponda, the proposed giant coal project would also result in river-water pollution, environmental degradation and internal displacements of hundreds of families.
A survey recently carried out by IDT and CAD revealed that, in addition to the adverse effects of the coal plant, Gokwe may suffer more floods while household incomes were acutely low and poverty high.
The survey also established that the Sengwa and Gokwe communities were not aware of the impending RioZim project or the negative effects it would have on them.
"It therefore becomes crucial for climate justice activists in Zimbabwe and around the world to come together with clear propositions and demands to their governments, corporations and polluting countries to reduce carbon emissions and act on climate change as millions of people in Africa face death, destitution and starvation due to the ongoing climate-induced disasters," read the CSO joint statement.