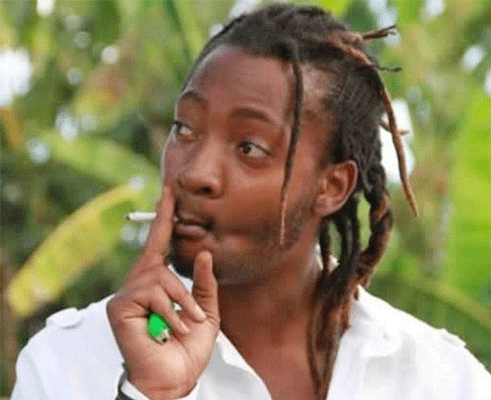 By Kennedy Nyavaya
Talented vocalist Roki — real name Rockford Josphat — says he is not moved when some people brand him a wasted talent or druggie because all of it is founded on misjudgement.
The past two weeks have seen the Chidzoka hit-singer come under public scrutiny again after giving a "prophecy" to Passion Java during a performance at Gara Mumba lockdown concerts.
In an interview with Standard Style on Friday, the 34-year-old poured his heart out about how he has learned to live with negative pronouncements surrounding his life and career.
"I usually do not feel anything because of what anyone says about me. I am true [to myself] all the time so it is nothing really because people always talk like that and it has been like that forever," he said.
While the prediction has turned out to be true, most comments online laughed it off as one of Roki's antics. But, there is a good side to it all as it proves that he is a "subject that someone would have meditated on", said the urban grooves star.
"I have lived for a very long time in the public glare and by this time in my life, I have had a fair share of it all," said the father of five.
"A lot of the things people are commenting on are what they have been told. So, they have already been misled as they are talking about a subject they know very little about."
The musician, who made waves in the early 2000s, has been followed by controversy for a significant part of his career in what has tainted his image and earned him the bad boy tag.
Turning to the prophecy, he dismissed assumptions he wants to be a prophet saying he was just a vessel of a "higher and more divine power".
"That was just me giving a message to the guy you know, so he can receive it at his own discretion and everything," he said.
Meanwhile, Roki has promised to bounce back after recently ending a long period of mourning his mother who passed away in 2017.
"The lockdown comes at a period where I am officially not mourning and everything because I was in mourning for my mom and it has passed," he said.
"This lockdown just happened to start at a time where I had works I was trying to release even before it. So, people can expect some good music this year."