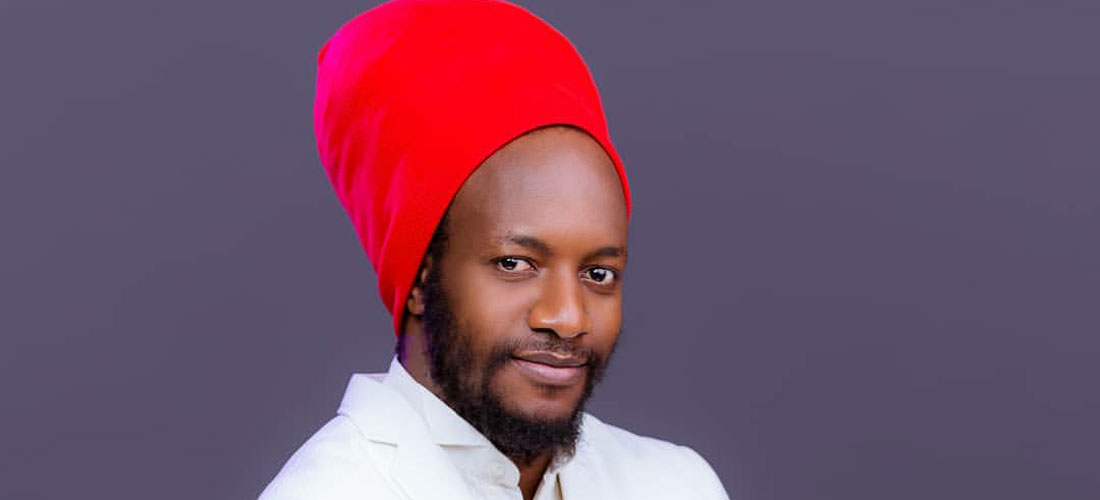 in the groove:with Fred Zindi
It's 1am and I'm lying awake thinking about work. Out of the blue, a WhatsApp call comes from a London-based Zimbabwean music promoter. He asks me about the feasibility of doing a concert in Zimbabwe with Richie Spice (remember Gideon Boot and Brown Skin?) on Independence Day next year. I tell him in no uncertain terms that I do not think that the ban on crowded places will be lifted before Covid-19 has been vanquished, and April 2021 sounds too near for that to happen. Independence Day celebrations for next year would just be like Independence Day celebrations this year. He sounded disappointed because he had already made a deal with Richie Spice, the only top reggae artiste who has never been to Zimbabwe.
Music promoters are often loaded with business skills. The most successful have been the most entrepreneurially minded. If this promoter aims to make money from the Richie Spice concerts, he is better off waiting patiently. Regardless of Richie Spice's crowd-pulling capacity as evidenced by the thousands who attended his recent concerts in Kenya, I believe this promoter will not make any money in Zimbabwe if the environment is not right. So, I told him to play it by ear and call me again in December.
That's the multi-billion dollar question on the lips of everyone who works in the music industry globally, as festivals, agencies and promoters deal with the fallout of losing what could be an entire year's worth of income as a result of the coronavirus crisis.
Many are working on booking shows for 2021 on the assumption that gigs and organised mass gatherings won't be able to safely take place until then. Whatever happens, there's no doubt that the live entertainment industry is going to take a while to bounce back to the level of growth it's been enjoying over recent years.
One music punter who is very optimistic said: "As soon as an announcement is made that the lockdown is lifted and people can gather in crowded places again, the National Sports Stadium would be too small for the first music festival in this country as people have been starved of live performances."
Another punter who is rather pessimistic came out with: "I don't think that things will ever be the same again. Where will people get the money to attend gigs when we can't even afford to buy mealie-meal, cooking oil or sugar? The economy is completely dead and there is no money for luxuries such as music," he said.
It is difficult to predict what is likely to happen in future especially after the Covid-19 pandemic, but judging from the few musicians I spoke to, it is easy to tell that some of them are on the verge of giving up music altogether.
One Adam Muchenje, the drummer of Transit Crew band, had this to say: "This coronavirus is killing musicians alive. My family is starving and I was the only bread winner before March 30 this year. I am looking for any job that will sustain me and my family. I have been to the National Arts Council offices on two occasions, but I did not get any assistance from the so-called artistes relief fund."
Another musician who has more or less given up on the hope of ever performing again quipped: "Since April, we have not met as a band and have had no rehearsals. So what kind of future are we expecting here? Even before the virus, I was earning less than $100 a week. Since then prices of basics in the shops have shot up. I went to the market the other day. I wanted two cobs of maize and the vendor wanted US$1, which I couldn't afford. What kind of world are we living in? I am thinking of quitting music altogether and start growing my own maize. At US$1 for two cobs, I would earn more than I have ever earned as a musician from just one harvest, say of 200 cobs. So it is better to quit."
That set me thinking: What, and when, might a return to live music look like? Many great articles are being written about how musicians can survive these unprecedented times, from how to use the Zoom Webinar approach, digital performances to how to keep one's fans entertained, among others. I'm curious how our industry will embrace and respond to this change –– something we historically have not been the best at dealing with, as evidenced by the transition from physical sales to streaming, adopting new technologies, music licensing rights, YouTube and countless other scenarios.
One Ronald Mhundwa from the Zimbabwe College of Music is surviving on online guitar teaching. This is bringing in steady income and if it continues like this, he doesn't see the need to pursue live performances in future.
In the meantime, while everyone is waiting for buildings to re-open to the public, artistes are finding new ways to fill the live music gap including, digital platforms via ZTV, fan-less concerts from iconic venues, moving on to reduced capacity shows when possible. How much economic sense this makes is something else.
Until March, musicians were seeing fan demand and artiste touring increasing globally year-on-year. After March 31, all concerts in Zimbabwe were cancelled. Will musicians be able to recover from these cancellations, I wonder?
A band like Mokoomba which was used to world tours every year is at the moment stuck in Zimbabwe because of the coronavirus pandemic. Needless to say that the band's revenues and those of other touring groups are particularly affected. A full return to strength in 2021 will depend on how the world solves the Covid-19 crisis.
After the crisis, it is difficult to predict what will take place with live performances. Some bands will still be together. Others will have disbanded. There will be two types of musicians. According to Brian Penick's contribution in Hollywood & Entertainment magazine, regardless of where an artiste may sit on the business spectrum, this period of change would produce two types of musicians — the "embraced" and the "impacted".
Based on conversations with everyone from artistes to investors and my 40-plus years experience working in music (as a musician, a songwriter, as a promoter, as a recording artiste, as a band manager and as an entrepreneur), here are my predictions for the post-pandemic music industry.
The "embraced" musician is an entrepreneur birthed out of necessity. Living by the creed of "desperate times call for desperate measures", these individuals will find every opportunity to sustain their careers. Performing livestream concerts at home, video messaging with fans, custom songwriting for hire, teaching lessons online, continued education or even writing a catchy pandemic-themed song are all creative outlets to explore. The "embraced" musician will create an opportunity out of what others deem a crisis. In this category there will be your Jah Prayzah, Winky D, Alick Macheso and Alexio Kawara, just to mention a few.
The "impacted" musician, however, will not fare as well. While everyone has their own unique circumstances and privilege that need to be taken into account, there will be some musicians who objectively view the pandemic as a brick wall that cannot be climbed. The desire may be there, but the motivation to put need into tangible action may be lacking. This, unfortunately, is something that will ultimately prevent talented musicians from finding success. (I won't mention the musicians in this category for obvious reasons, but these are the musicians who decide to give up altogether).
Regardless of their reasoning, the "impacted" segment will have an even more difficult time post-pandemic, casually re-approaching music, from repetitive live performances to infrequent social media marketing and unwillingness to adopt new technology. Musicians who continue with the "business as usual" philosophy will be further distanced from those who embrace the change.
Out of desperation, some will try to resuscitate their performances from where they left off before the Covid-19 pandemic, but might give up, especially when there's less money going around. This way, there will be another wave of casualties in the live music industry because they are going to get to a stage where there is a lot happening but not enough people to go around to support it all.
It's going to be a long road for everybody to start seeing recovery in the live music industry. We will wait and see what the future brings, but these are my predictions for the post-pandemic music industry.
l Feedback: frezindi@gmail.com