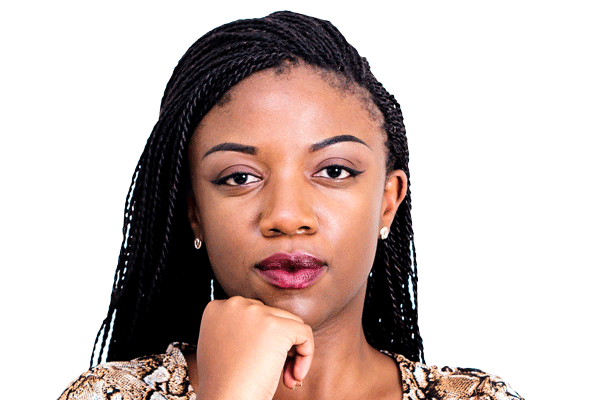 write on the money:WITH NATSAI MUSARURWA
We have all used the asterisk (*) at some point correcting a typo in a text after sending it off. With text messages, it may not be a train smash to make a few errors. As long as your absent-mindedness doesn't air the potentially inappropriate language your autocorrect has learnt from your other conversations, it's usually an easy fix, but what about a spelling error you missed before having a hundred copies of your annual report printed? Unfortunately, that doesn't offer the "delete for everyone" option.
The temptation to do your proofreading and editing in-house is more than understandable. If you're already going to pay someone at the end of the month you might as well have them take care of it instead of getting into additional expenses by outsourcing. Editing is just reading through a document and checking for mistakes after all, simple enough right. While from a financial standpoint this makes perfect sense, outsourcing the proofreading and editing of your content has its value as well and it may be well worth the cost.
In the most basic form, yes, proofreading and editing is just reading through something and making corrections, but that's not necessarily what you are paying for. What you are really paying for is firstly, someone with keen attention to detail and secondly, and most importantly, a fresh perspective.
When you work within an organisation, especially if you've been there for a long time, you become extremely familiar with your company. You understand the language used in the workplace, certain concepts become so familiar that you can explain them at the drop of a hat, and you understand what the company is about and its message. You become an insider which is great but the trap that most personnel fall into is forgetting what it was like when they were on the outside.
External stakeholders usually are not privy to the information you have as someone who works inside an organisation so the way they internalise your message will not always be the same as how you interpret it. Outsourcing proofreading and editing brings an external perspective, putting your content through the filter of an outsider's eyes. You can write something about your company or a product that makes perfect sense to you, but will it make sense to me or whoever your intended reader is?
Opting to do your proofreading and editing internally also poses the danger of over familiarity. When you're so familiar with what something is supposed to say even if it doesn't actually say that you still read it as it is supposed be. When you have read something enough times or are extremely familiar with it your brain has a way of making you comprehend it as you know it should be instead of as what it actually is. You could read through your board pack ten times and find no errors but a shareholder could be three pages in before finding a typo, and now you look unprofessional. Fresh outside perspectives help!
Outsourcing can be painful, I know, especially during a time where every cent truly counts. However, the cost of not getting your message across correctly the first time, and it may well be the only chance you get, could be significantly higher. If your publication is littered with errors your credibility may come into question and if the reader is like me they will stop reading it altogether, or if your annual report has a misplaced comma in its financial notes changing the meaning of a sentence you could end up in a heap of trouble. At my company, Amras Communications, we specialise in business writing but even we are not above hiring consultants to proofread and edit our work. Costs should be minimised or eliminated where possible but never underestimate the value of an outside perspective.
l Amras Communications is a business writing consultancy but proofreading and editing goes hand in hand with what we do. If you are searching for a fresh set of eyes to ensure that your annual report, magazine or other external communications are in order just contact us on +263787722016 or at info@amrascoms.com. We are committed to your success.