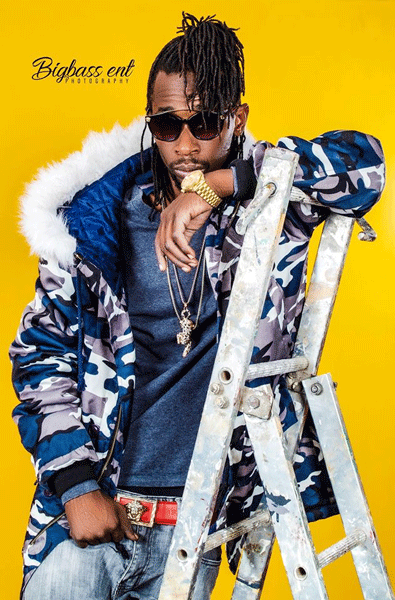 By Kennedy Nyavaya
OrganiSers of the Shoko Festival are upbeat about the success of the first-ever virtual edition of the annual fete that has seen artistes from various art genres entertain audiences, in the comfort of their homes, in the past week.
Curtains will, later today, come down on what has been a reimagined online version of the urban culture fiesta.
"I think for us it is just an achievement to be able to put on a virtual festival in this current Covid-19 pandemic and lockdown climate, where no festivals are happening but we have managed to curate a week long one," festival director Samm "Comrade Fatso" Monro told Standard Style in an interview.
Dubbed the Phoenix edition, the success of the event had been in doubt after other similar cultural events got postponed as a result of the current health protocols banning large gatherings and restricting movement.
However, this is not the first time the festival has risen above doubt over the past three years.
According to Comrade Fatso past challenges that threatened the event, including state repression, a cholera outbreak and a local manifestation of anti-xenophobic protests, has made them resilient towards always achieving the goal.
"There is always a new challenge and for us it is just so important to put on the festival, to be able to host it and create a space for free expression that can support our upcoming artistes performing alongside some of the big local and international artistes," he said.
Comrade Fatso added that they felt obliged to host Shoko even with the current circumstances as it was more relevant now than ever.
"What compelled us to do it is that festivals are so important to create a space for young people and Shoko is really a festival about urban culture, free expression and challenging the norms and this year was not different because we wanted to bring that to the people," he said.
"We called it the Phoenix edition because we were emerging after a time of lockdown, #ZimbabweanLivesMatter, economic collapse where journalists and activists are being locked up. We need a festival and space that can help us rise from the ashes using creativity, humour and urban culture."
Various artistes including poets, comics and musicians took turns to mesmerise viewers in themed shows streamed online.
"It challenged us to come up with ways of curating really cool digital events that present performances not just as live gigs but as a story and curated event and that has been a really great learning chance for us," said Comrade Fatso.