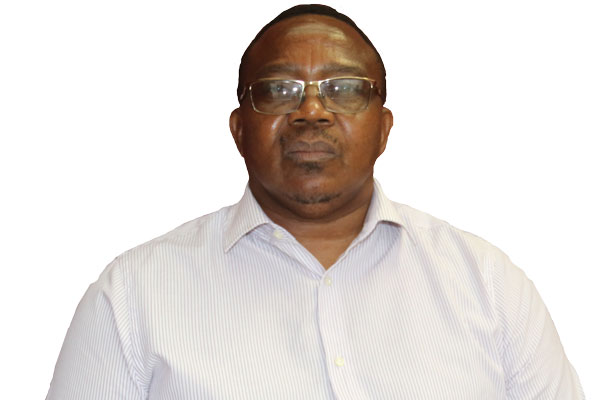 sundayword:BY PROSPER TINGINI
We very often talk of forgiveness, but ignore the importance of the word "sorry". Those who suffer the pain of distress caused by wrongful actions of others are always bombarded by the teachings of forgiveness. We preach to the victims but not to the offenders. The perpetrators of hurtful feeling towards the innocent are left unguided, to roam unabated within families or the societies at large. Their actions always leave a wound inside the targeted souls. These malicious people seldom apologise even when they are proven wrong.
My experiences with some flawed characters of individuals within some families, workplaces, clubs, WhatsApp groups, etc will reveal personalities that never admit they are at fault. Mentally they are above reproach, and will forever remain unapologetic for any spiteful or harmful actions directed towards others.
They are usually very good at unleashing venomous verbal tirades towards whoever they think deserves their attention, on whatever platform they are part of.
They want to occupy the whole space characterised by generally vigorous long speeches, one after the other.
In my own family circle, there are such people who will steadfastly never apologise for anything caused by their vicious actions even when the whole clan points to their wrong. Above all, they think that their ideas are always better than others. Consequently they always shoot down the ideas of others, leading to some bitter confrontations within the family. They will stand their ground to the death no matter what. Against reason, they will challenge anyone who dares to oppose them of their integrity, deed or of character. They are their own masters. Individuals with these traits often band together to create small coalitions or 'factions' of similarity. Birds of the same feather fly together. This is indeed true. When ganged together they go on the hunt by making unjustified attacks on their perceived enemies, authority or those with different opinions, often leaving hurtful emotional scars on the victims. Boastful of their rogue indiscipline as if its a strength of their character, it is then left to the victims to forgive them.
How then do you forgive someone who does not or will not apologise to you? If someone continually wrongs you with no apology in sight, are you religiously duty-bound to forgive always? Is it right to forgive someone who thinks he has done you no wrong? Even if the offender is proven wrong and forced to apologise against his/her will, will that cleanse of the offence? How do you deal with people who never say "sorry"? Are we the preachers failing in our duty in society to preach daily on the importance of an apology? Are we neglecting the importance of the one letter sentence of redemption; Sorry.
In the scriptures (Matthew 18:21-22), Peter the disciple came to Jesus Christ and asked him, "Lord, how often shall my brother sin against me, and I forgive him? As many as seven times?" Jesus answered him, "I do not say to you seven times, but seventy time seven." If we multiply seventy times seven it will give us an answer of four hundred and ninety times, which is beyond any person's lifetime. Even to those who do to apologise for their wrongs, Christ says we should always forgive, in his example. When he was falsely accused and nailed to the cross like a diehard convicted criminal, Jesus Christ forgave in advance those responsible for his painful and shameful death.
Nobody is perfect. There is no perfect parent, partner, family or society etc. There are always imperfections among us, in varies forms. Offending each other is part and parcel of our daily lives. Forgiveness cleanses the heart of a wounded soul. It gives life to joy and happiness. It is the medicine to our emotional and spiritual health. It does not matter the nature of the offence or who the offender is, without forgiveness life becomes a playing field for conflict and of constant pain and distress. No wrong is too big not to be forgiven. Unforgiveness is a poison that kills the heart of these who refuse to forgive. Forgiveness brings joy where sorrow has brought sadness.
We all make mistakes. We wrong others and there are also times we are wronged. Numerous times we have sinned against God, but Christ teaches us that we should be able to forgive forever and ever. God is always ready to forgive us, always compassionate and rich in mercy. We were created in His image, we belong to Him and we should live in His example. No sins are too many to then say they cannot be forgiven. God says "Forgive your neighbour the wrong he has done to you, then your sins will be pardoned when you pray". If we do not forgive our neighbours then it means our own sins will not be forgiven.
Jesus Christ tells us of the parable of an unforgiving servant who had his own huge debt cancelled yet he failed to cancel the small debt he was owed by a fellow servant. This is what most of us do, as we are not always ready to forgive others of the wrongs they commit against us. When the king in the parable heard of what the unforgiving servant had done, he had him sent to prison and reinstated the debt. He expected the forgiven servant to forgive his fellow servant, yet he did not. He obviously only thought of himself.
There are people who have wronged us many times such that we give them no other chances for our forgiveness. Whether it is your spouse, child, friend, neighbour, etc, please do not give up on forgiveness even in the face of severe injury of any sort. God expects us to be merciful as He is merciful. Just as the unforgiving servant was judged, the same judgement will be applied to those who do not forgive or find it hard to forgive. No matter what our differences may be, we belong together. We are called to be as one, and only the love for one another can make us forgive when wronged.
l Prosper Tingini is the scribe of the Children of God Missionary Assembly – God's messengers. Contact details: 0771 260 195. Email address: ptingini@gmail.com