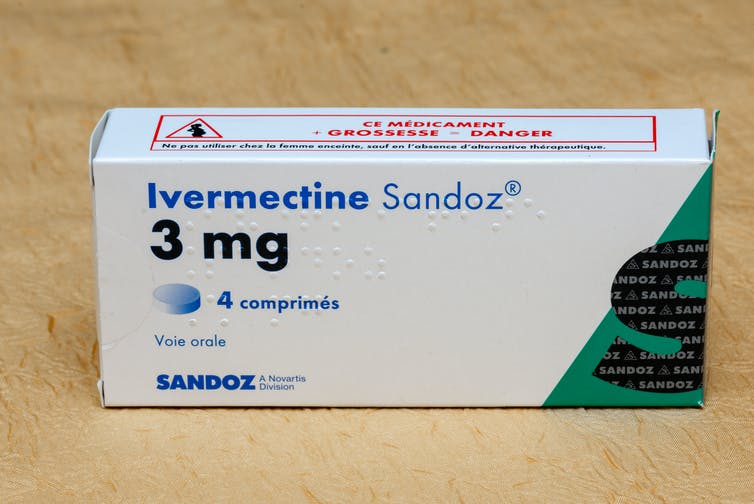 Posts on social media embracing the use of ivermectin as a treatment for Covid-19 are misleading and go against the current recommendations of United States public health officials.
At the time of this article's publication, the US Food and Drug Administration (FDA) has not approved ivermectin to treat or prevent Covid-19 in humans.
An image of the drug, commonly used as a de-wormer for horses, is visible in Facebook posts.
One can be seen with the caption reading, in part, "Btw less than a hour after taking Ivermectin paste per my body weight I was mostly symptom free…. Was in bad shape until then! This shit works I don't care what anyone else says."
Another user touting the use of the anti-parasitic said in a post visible, "I posted that I'm taking ivermectin for protection from Covid. Several asked about how I was taking it. Several asked, how much do you take? I'm using the liquid that you can get at Tractor Supply."
Social media posts  show some stores sharing a warning label in response to people seeking the drug for Covid-19.
"Ivermectin HAS NOT BEEN APPROVED by the Food and Drug Administration (FDA) for use in treating or preventing Covid-19 in humans and could cause severe personal injury or death," read the signs in these posts.
According to Drugs.com Ivermectin is an anti-parasite medication.
The substance has joined hydroxychloroquine as a potential "miracle cure" for Covid-19 but scientific studies remain inconclusive and neither is currently recommended for treating Covid-19 by government health agencies.
Although clinical studies have demonstrated some positive results with countries like India turning to ivermectin during severe waves of infection, other countries are still studying its treatment.
The FDA has not approved ivermectin (for emergency use or otherwise) for use in treating or preventing Covid-19  in humans.
While research on ivermectin continues, individuals should exercise caution, as ingesting or taking drugs not prescribed by a doctor can be dangerous.
This is especially the case with products intended for animal use.
Human use of ivermectin formulated for animals is not recommended.
Ivermectin is not approved by the US Food and Drug Administration as a treatment for Covid-19.
Related Topics