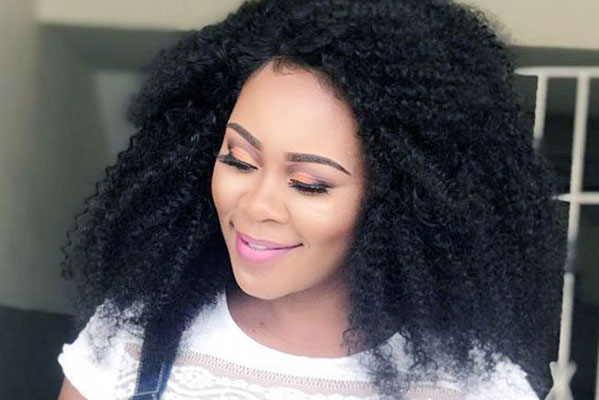 BY STYLE REPORTER
Social media celebrity, Tyra Chikocho aka Madam Boss, has come under fire for an outburst she made on Friday concerning 14-year-old Memory Machaya, who died while giving birth at a Johanne Marange Apostolic sect shrine in Marange.
Machaya died last month and was buried secretly, sparking outrage among citizens and rights activists opposed to the exploitation of minors.
The United Nations and rights organisations urged the government to protect the rights of children, particularly young women and girls.
Recent data from the Multiple Indicators Survey estimates that Zimbabwe's child marriage rate is 33%, slightly higher than the global average of 29%. Consequently, Zimbabwe is classified among the 41 countries globally with an alarming rate of child marriages
Experts note that ending child marriage calls for structural, institutional, community and individual strategies to tackle factors fuelling the scourge.
While the Marange incident has received global condemnation and called for all hands on the deck to eradicate the scourge, Madam Boss, who is a brand ambassador for several corporates, including Nyaradzo Funeral Services, chose otherwise as she tried to generate a joke out of the unfortunate incident.
The social media celebrity in a leaked video seemed to be against those pushing for the arrest of people involved in Machaya's demise.
She said protesting against the incident would be a futile attempt in addressing the issue.
People felt her message was "insensitive and incredibly tone deaf".
There was outrage on social media platforms, which prompted Madam Boss to issue an apology through a Facebook live streaming.
Yesterday she took to Facebook where she again issued another written apology.
"Once again I am sorry to all my fans and all the corporates that I represent," Madam Boss posted on her Facebook page yesterday.
"I'm a very peaceful person, who likes to keep things to myself and stick to what I know best, entertaining my fans, even those that mock me.
"I've been accused of many things and called different names, but I have never cared because I know myself [sic]. I'm a mother and also a woman and my heart bleeds each time I see a woman or a girl child suffer.
"That's why I always post issues concerning abuse of a girl child."
She said the video was taken out of context and she remains a gender champion.
"I chose not to keep quiet on this occasion because the Marange shrine issue is one that touched my heart and I'm pained that my live video a few days ago was taken out of context," Madam Boss said.
"However, I'm here today apologising to each and every one that was offended by that video and also to say I'm personally against child marriages and strongly hope the culprits from the Marange shrine be brought to book."
Madam Boss, Mai Titi and controversial preacher Passion Java are said to be using social media to influence a youth vote for President Emmerson Mnangagwa in the 2023 elections.
The two comediennes have since received top-of-the-range, Mercedes Benz Compressors, from Java.