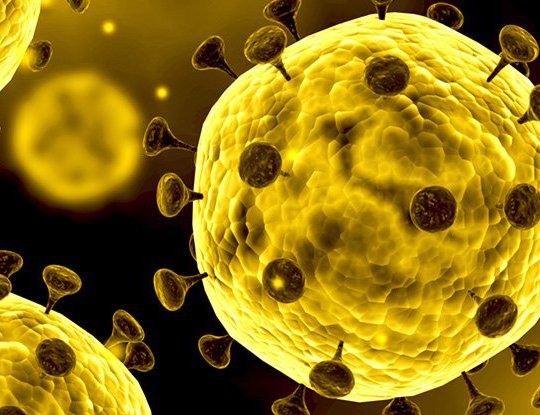 By Dr Helen Kabaya
As the novel coronavirus outbreak has intensified worldwide, public health officials have urged the public to practice social distancing to limit the spread of the virus.
Social distancing is a response in which people keep distant from others by at least two meters and thereby refraining from shaking hands or hugging, without any known exposure to the virus, to limit possible transmission to or from others.
As the number of cases continue to grow, certain individuals have been asked to also self-quarantine and self-isolate. This is done to avoid coming into contact with or spreading the coronavirus.
The novel coronavirus, SARS-CoV-2 that causes Covid-19 disease is spread primarily from person to person through droplets that become aerosolised and propelled when someone coughs or sneezes.
The virus can also survive on various surfaces for certain periods of time, it is also spread from person to person through direct contact with those surfaces. Both of those things make the home of someone living with Covid-19 a hotspot for others to pick up the disease.
Self-quarantine is when someone who was a close contact with someone who has Covid-19 keeps away from others.
Someone who is in quarantine needs to stay home and away from other people until it is clear that they are not infected. The recommended period is 14 days after your last contact; however, a local public health specialist can recommend shortening of this period.
During quarantine you should:
Watch for symptoms of Covid-19.
Keep at least two metres away from other household members.
Wear a mask if they must be around other people and can't stay two metres apart.
Wash their hands well and often. Wash with soap and water for at least 20 seconds, or use alcohol-based hand sanitiser.
Self-isolation is when someone who is sick or tested positive for Covid-19 without symptoms keeps away from others, even in their own home.
Covid-19 patients are supposed to stay at home until after:
At least 10 days have passed since your positive test.
At least 3 days after symptoms have resolved.
You can stop self-isolating after 10 days even if you still have a cough or loss or change to your sense of smell or taste as these can last for a couple of weeks.
You must however keep self-isolating if you have a high temperature, and you should seek medical advice.
 During isolation, you should:
Stay in a well-ventilated room separate from other people in your home, with an outside window that can be opened. If having a separate room is not possible, try to keep as much of a distance as possible between beds. If sharing a bed, sleeping head to toe can help.
Keep the door closed.
Clean your hands frequently by washing with soap and water for 20 seconds or using hand sanitiser.
Clean high-touch surfaces like door handles and table tops with detergents and bleach in your isolation area every day.
Use a separate bathroom from the rest of the household if possible.
Clean the bathroom regularly if you have to share these facilities, or try to use the facilities last and thoroughly clean the bathroom.
Do not share dishes, drinking glasses, cups, eating utensils, towels, or bedding with other people in your home. After using these items, wash them thoroughly with soap and water.
Avoid using shared spaces such as kitchens while others are present.
Take your meals back to your room to eat.
Wash your dishes using detergent and warm water and dry them, using a separate tea towel from the rest of the household.
Maintain social distancing of at least two metres from other people or animals including pets.
Use a face mask inside your home when spending time in shared parts of the household.
You should not invite or allow anyone to enter your home unless there is an essential need.
If you can, arrange for anyone who is at increased risk from Covid-19 or clinically extremely vulnerable that is seniors and people with chronic medical conditions (for instance, diabetes, lung problems, immune deficiency) to move out of your home for the self-isolation periods.
You can protect your family members and other people in your community from becoming ill if you see the isolation period through completely.
If you have to leave home and have no alternative, for example if you want to seek medical care, you must stay away from home for the shortest possible time. You should take every possible precaution to avoid infecting others. This includes maintaining the greatest possible distance from other people, avoiding public transport, and wearing a face mask covering your mouth and nose.
Isolating can be really hard and logistically challenging, especially when you live with other people or in smaller spaces. Isolation can also be psychologically challenging and distressing, especially if you don't feel well but it is very important for us to follow in the fight of this pandemic.
Dr Kabaya is a Masters in Public Health student currently attached to the National Aids Council.
Related Topics