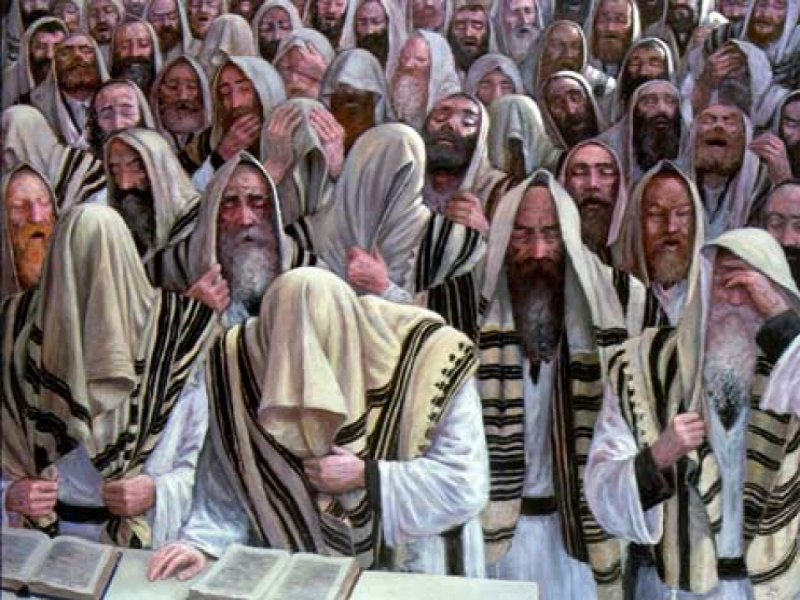 Jews did hold prominent financial positions in Europe, which made them ready scapegoats in times of economic crisis. For centuries, so-called court Jews acted as the principal financiers for the European aristocracy's projects. In the 1760s, one of those court Jews, Mayer Amschel Rothschild, established a banking business in Germany that would eventually grow into a vast international conglomerate and yield one of the largest family fortunes in world history. The Rothschild name became synonymous with Jewish financial power, invoked as shorthand for the secretive and outsized power Jews were alleged to wield over the economic fate of the world.
Despite his own Jewish ancestry (his parents converted the family to Protestantism when he was a child) Karl Marx, the philosopher who first popularised the idea that capitalism is inherently exploitative, singled out Jews in particular for their role in promoting it.
As moneylending evolved into institutionalised banking, Jews continued to occupy major positions in the financial world. Across Europe in the 18th and 19th centuries, Jews built a number of influential banks, further feeding anti-Semitic conspiracy theories. With mass Jewish immigration to the United States beginning in the late 19th and early 20th centuries, Jews assumed prominent positions in the growing financial centre of New York, establishing Salomon Brothers, Lehman Brothers, Goldman Sachs, and others.
They also figured prominently in government financial positions. Between 1987 and 2014, the US Federal Reserve was chaired by a succession of three Jews. Four of the eight men who served as US Treasury secretary between 1995 and 2020 were Jewish. Three of the 12 presidents of the World Bank between its founding in 1946 and 2020 have been Jewish. Jews are also significantly overrepresented among the wealthiest Americans. Half of the 10 richest Americans in 2016 were Jewish, according to Forbes, despite Jews making up less than 2% of the US population.
As a result, talk of "international bankers" is still widely regarded as a veiled form of anti-Semitism. When Donald  Trump, campaigning for the presidency in 2016, charged that his rival, former Secretary of State Hillary Clinton, "meets in secret with international banks to plot the destruction of US sovereignty in order to enrich these global financial powers," some saw an evocation of anti-Semitic stereotyping. Jonathan Greenblatt, CEO of the Anti-Defamation League, urged Trump in a Twitter post to "avoid rhetoric and tropes that historically have been used against Jews and still spur #antisemitism."
Contemporary manifestations
Not all invocations of Jewish financial prowess are malicious, and some are deeply admiring. In China, eagerness to mimic Jewish business success has driven a recent publishing trend purporting to reveal the secrets to wealth contained in ancient Jewish texts. Crack the Talmud: 101 Jewish Business Rules, 16 Reasons for Jews Getting Wealthy, The Secret of Talmud: The Jewish Code of Wealth and Secret of Jewish Success: Ten Commandments of Jewish Success have all been published in China in recent years.
In the West, however, talk of Jewish prominence in finance is more frequently pernicious. David Duke, the former KKK grand wizard, has repeatedly inveighed against Jewish "domination" of media and banking (along with the pornography industry and efforts to "de-Christianise" America). Eustace Mullins, a Holocaust denier who died in 2010, argued in several published works that the Federal Reserve was created by three Jewish "enemy aliens" to take over the American monetary system. The anti-Semitic website Jew Watch includes a page listing "International Banks and Jews Who Founded Them." Louis Farrakhan of the Nation of Islam has long claimed that Jews control the international financial system.
Such ideas have also been internalised by the general public. According to studies conducted by the ADL, substantial percentages of respondents in virtually every country surveyed believe Jews have too much power in business and international financial markets. Roughly half of respondents in France agreed with that idea, as did one-third of Germans and nearly three-quarters of Egyptians. Even in the United States, where anti-Semitism is fairly low by global standards, some 18% of respondents said Jews have too much power in the business world.
Given that Jews are well represented in banking, how does one recognise the line between acknowledging this fact and dealing in pernicious anti-Semitic canards? Writing after actor Seth MacFarlane drew criticism for joking at the Academy Awards that it's best to be Jewish if you "want to continue to work in Hollywood," journalist JJ Goldberg offered one way to draw that line.
As with the Jews and finance stereotype, MacFarlane's bit was based in inarguable fact — by Goldberg's count, more than 80% of top Hollywood studio chiefs are Jews. According to Goldberg, such talk veers into anti-Semitism when one speaks of "the Jews" controlling movies — the implication being that a corporate entity known as "the Jews," acting as an organised group, is conspiring to exert its authority. It's undeniable that Jews are disproportionately among the wealthiest Americans and overrepresented in top positions in the financial world, but it's anti-Semitic, according to Goldberg, to say that "the Jews" are.— My Jewish Learning
Related Topics