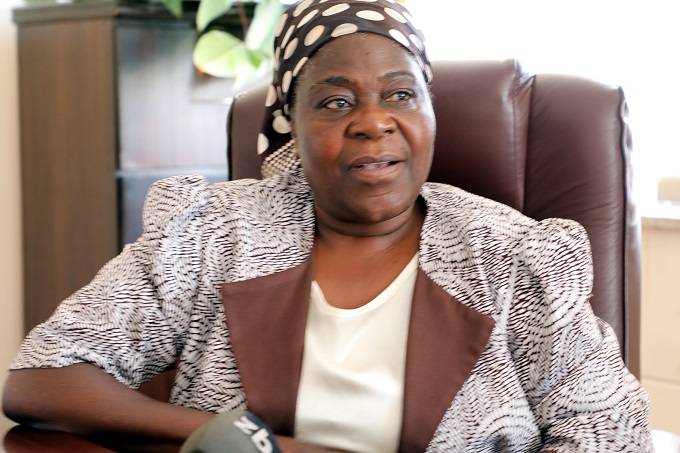 BY SHARON SIBINDI
Provincial Affairs minister for Bulawayo, Judith Ncube has urged youths to visit the National Gallery of Zimbabwe in Bulawayo to have an appreciation of the Zimbabwe @41 exhibition, which was launched on Friday.
The exhibition retrospects and looks into the future of Zimbabwe's 41 years of independence.
"I am pleased that the Zimbabwe @41 exhibition showcases collections from different parts of the country to both local, national and global visitors and above all, it provides an opportunity for Bulawayo to showcase its proud heritage, rich diversity, creative nature, resilience and majesty," Ncube said.
"The city of Bulawayo remains the epicenter of cultural arts. May I urge our youths and the people of Bulawayo to tap into this endowment for the economic development of our province.
"May I urge our youths to visit the gallery and take a leaf from the exhibition."
The provincial minister said she was hoping that the National Gallery of Zimbabwe in Bulawayo would continue to reach out to local and international audiences to promote and preserve the visual arts for the current and future generations.
Conversation manager and curator of the National Gallery of Zimbabwe, Lilian Chaonwa said the exhibition was based on a unique ground, which brings together diverse works of arts that share a nation's history.
"This exhibition shows the development of the visual art of Zimbabwe and the sense of freedom of expression by visual artists in their own  perspectives without any rules," Chaonwa said.
"For me, it was a process of discovery and careful selection of visual documentaries that will open, engage, question and answer."
Executive director of the National Gallery of Zimbabwe Raphael Chikukwa said: "The arts have contributed immensely to the visibility of Zimbabwe internationally and as a country there is a need to realize the soft power that the art does to the image of the country. Zimbabwe's image globally is either through music, stone sculpture and other visual art forms."
Acting regional director of the National Gallery in Bulawayo Silenkosi Moyo said: "We are excited as a region to host this historic exhibition which is an opportunity to view our journey through the artistic lens."
The exhibition consisted of sculptures and paintings from the older and younger generations of Zimbabwean artists.
It was officially opened by President Emmerson Mnangagwa at the National Gallery of Zimbabwe in Harare in May 7.
Related Topics