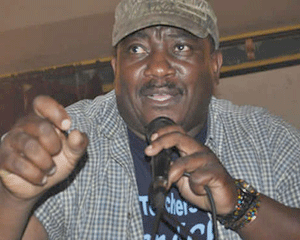 BY MIRIAM MANGWAYA
Two unions representing teachers yesterday cast doubts on the smooth re-opening of schools tomorrow, saying their members would not be able to go back to work because of poor pay.
In a surprise move, the government last Thursday announced that the new school term would start on August 30 for examination classes, a day after extending the tough lockdown measures to control the spread of Covid-19.
Non-examination classes will resume face-to-face lessons next week.
The move caught learners, parents and teachers by surprise.
In a letter to Public Service minister, Paul Mavima, dated August 28, the Progressive Teachers' Union of Zimbabwe (PTUZ) , said  members would not be able to travel to their respective schools because their salaries were too little to cover the expenses.
The letter copied to the Primary and Secondary Education and Finance ministries and the Office of the President which was signed by PTUZ secretary general Raymond Majongwe, said the majority of teachers were struggling to get vaccinated against Covid-19.
The Amalgamated Rural Teachers' Union of Zimbabwe (ARTUZ) said their members would stage nationwide protests tomorrow to compel government to address their concerns.
Since the beginning of the pandemic, teachers have been engaging in demonstrations, demanding a review of their salaries, but government threatened to invoke the "no work, no salary" policy for the striking teachers.
Towards the end of the first term which ended in June, teachers had resolved to go to work only for two days per week, citing incapacitation.
Teacher unions are demanding that government revert to the pre-October 2018 salaries of between US$520 and US$550 per month or equivalent in local currency.
"Teachers are heavily incapacitated," Majongwe said.
"Their salaries continued to lose value due to increase in exchange rates.
"The official rate given by government is utopian and is not benefitting any teacher.
"Our members are being swindled at the black market where the rate is now US$1 against $170."
The unions added: "Teachers, learners and parents were ambushed by government's announcement of school reopening less than 24 hours after proclaiming a two-week lockdown extension due to Covid-19.
"The long and short of it is that government now wants to open schools during lockdown, exposing teachers, learners and parents to the deadly Covid virus at a time when we are far from reaching herd immunity as required by vaccination protocols.
"Teachers were not given enough time to prepare for re-opening."
PTUZ urged government to fund teachers' travel expenses to their respective schools, or else no learning would be conducted.
"Capacitate teachers' travel to their stations as a temporary measure and minimise the impact of hurried, unplanned and haphazard reopening of schools," it said.
"This entails giving teachers a cushion to cater for transport and food between now and next pay date.
"Otherwise, our members will not be able to report for duty as announced because they are incapacitated."
ARTUZ president Obert Masaraure  said government was turning a blind eye to teachers' distress calls, hence the need to down tools to remind it of its responsibilities. He declared a demonstration  would be held tomorrow.
"If we do not act and bring this reality to government attention, millions are set to drop out because of both failing to pay fees and falling victim to multiple societal ills during the long lockdown," Masaraure said.
"Teachers will not be teaching because they are incapacitated and our schools will be super-spreaders as the majority of our public schools have no capacity to adhere to standard operating procedures in the face of Covid-19.
"ARTUZ is kindly inviting all teachers, support staff and struggling parents to help raise a red flag for the education crisis."
Mavima was not picking calls yesterday while Primary and Secondary Education ministry spokesperson, Taungana Ndoro was not reachable.
Related Topics