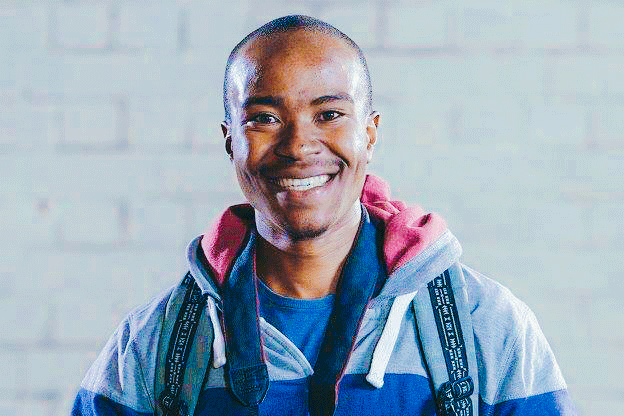 By Grant Moyo Development practitioner and media consultant, Kingsley Kaisi has revamped himself from being a regular guy to a proactive digital storyteller with jovial skits that have conferred him with a fast-paced growing online community which believes in his natural endowment.
Able to express himself in the most absurd way, his witty audiovisuals which are provoking laughter and resonating ample feedback in the form of views, comments, shares, likes and subscribers, are making waves on social media platforms such as Tik Tok, YouTube, Instagram as well as Facebook. Kaisi imputes the onward motion he is making to the Internet's wider scope of large vague quantity audiences, a cosmopolitan outlook which is unlike ordinary face to face discourse with a limited mass reach.
Kaisi considers himself a day-to-day hombre with an extraordinary dream.
Born in Chiredzi, he did his primary education at Chancellor Junior School and Selborne Routledge Primary School. After completing his high school at Hillcrest College, he graduated with a first class Honours Degree in Development Studies from Lupane State University.
While his Instagram handle is @kingslee_zw, on Tik Tok he is known as @kingsleezw and he operates under the name 'Kingslee ZW' on his Facebook and YouTube accounts.
Living to his capacity as a developer, Kaisi's content is a sequence of purely comic and awareness audiovisual skits rigging societal health issues that include gender based violence, HIV/AIDS, tuberculosis, mental health, drug abuse and Covid-19, among other pandemics.
Kaisi's notable achievements include a feature on Econet Wireless Zimbabwe's Smart Data commercial advert in 2017 and starring in a 2021 JAC short film titled The Voices where he plays the persona 'Beau', who is the main protagonist.
Having reached more than 70 000 followers on Tik Tok, his affiliation with non-governmental organisations and Zimbabwean business firms such as Nash Paints and Chicken Slice, has had a bearing in his procession.
"From a tender age my parents used to tell me stories of the legendary Tsuro naGudo (rabbit and baboon), and that sparked my creativity and love for storytelling. I was quiet and reserved but always loved imitating people and acting, since I was about 5-years-old. My most memorable moment on stage was in 2012 when my school teacher hand picked me to impersonate the character 'Friar Lawrence' in the popular romantic dramatic composition Rome and Juliet. To my surprise, I impressed, my stage delivery was eye-catching and I scooped the Best Actor accolade. All along I only acted for fun, but from that moment I felt I had discovered myself as a performing artist and even more as a content creator who will one day leave a permanent mark in the universe," Kaisi said.
Doing skits in his leisure time, Shona is the main language that Kaisi uses in his performances.
He said using the widely spoken language in Zimbabwe as the primacy of his storytelling, works well and strikes home because a lot of his viewers tend to relate better. A typical disadvantage is that audiences who do not speak the language have problems understanding it.
Nevertheless, because of the genre of the content, audiences tend to overlook the language barrier and focus more on the expressions and nuances used by some of Kaisi's characters.
All the same, Kaisi noted that there are times when he makes use of code switching in between his skits which has helped somehow in audience retention and engagement. He pointed out that though his latter approach is fruitful, it has limitations as far as editing is concerned. Post production becomes wearisome and time consuming due to lack of up-to-the-minute new media technologies that come in the form of fast rated high definition equipment meant to ease the workload.
"To come up with skits, firstly I meditate on a typical scenario that makes me laugh. I then conceive a script and pen it down. The process is somewhat bearable from script writing to shooting. I sometimes mix languages, I speak Shona on one end and then add English on another. The use of subtitles has also been a great addition, however, it tends to be a lot of work in post-production, considering the kind of equipment I use which is out of date. It is one big challenge that distinguishes the best quality from the not so good or equally bad. It is unavoidable, it always comes down to that decisive stage of final editing which tends to be a longer process due to the non existence of the latest equipment to my disposal," Kaisi said.
"That's one big reason why I don't post regularly. The procedure is generally slow and lags a lot. Most of my viewer family would want my skits and videos to be longer but it's difficult for me to achieve that on my end, because a longer video means a bigger video capacity. And that needs a big camera, sizable laptop with a fast processor, as well as other essentials like software, which I do not have. However, I've been able to overcome such by just using what I have and what I have got at my disposal, which is my low end cameras, a basic laptop and other elementary essentials. I believe that if given an opportunity I can actually do more than I am doing, in terms of film making and script writing."
Attempting to be the best of his own version, Kaisi is managing to fully use his prerogative to make sad souls laugh at the same time creating thought provoking developmental content mirroring pressing issues which have become thorns in the livelihoods of communities.
Having been a part of eMoyeni, a digital storytelling project that brought unitedly young Zimbabwean content creators between the ages of 18 to 35, to partake in new media and digital masterclasses expedited by some of the yearned-for regional and continental conspicuous digital content creators, Kaisi is aware of emerging entertainers and creatives rapidly breaking the internet. Hence, he is committed to constantly evolve to keep up with the ever changing fast paced planetary entertainment industry.
BIOGRAPHY: Grant Moyo is a prolific writer, innovative media personality, entrepreneur and a creative artist who is passionate about using his creative mind for the betterment of society.
 Follow him on Twitter: @TotemGrant
Related Topics