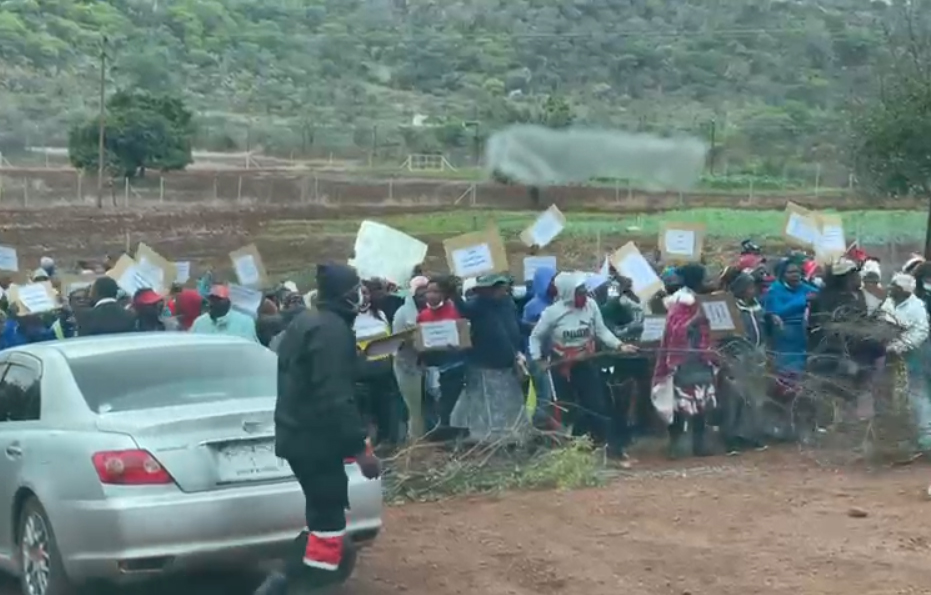 BY TATENDA CHITAGU
The Zimbabwe Human Rights NGO Forum has condemned escalating cases of inter-party and intra-party violence in the country that has left scores of people injured in the past few days.
The country recorded two cases of intra-party violence involving members of the ruling Zanu PF party in Manicaland province. There were also two cases of interparty violence against the MDC-Alliance (MDC-A) that happened in Masvingo last week when Zanu PF members sought to obstruct MDC Alliance leader Nelson Chamisa from addressing villagers in the province.
In Manicaland, rival Zanu PF factions violently clashed on October 10 at the party's provincial coordinating committee meeting.
The brawls took place after demonstrators who were calling for the ouster of  provincial chairperson, Mike Madiro, were teargassed by the police.
In Masvingo, a belligerent mob blocked a vehicle procession of Nelson Chamisa's convoy and advance delegation from gaining entry into Charumbira Village situated in Masvingo province.
Before that, riot police had disrupted Chamisa's meeting at a private residence of MDC Alliance provincial executive member in Target Kopje.
As if that was no enough, Zanu PF youths allegedly unleashed violence at Gutu Garage in Mupandawana in the afternoon of October 14, leading to the kidnapping of three MDC Alliance members.
"These recent events are indicative of a growing and disturbing trend in Zimbabwe's political discourse that includes increased levels of political repression in the run up to the 2023 election," The Forum, a coalition of human rights organisations, said in a statement yesterday.
"Zimbabwe's constitution expressly guarantees political and civil rights in line with international best practices, norms and standards as encapsulated under international human rights instruments such as the Universal Declaration of Human Rights; the International Covenant on Civil and Political Rights as well as the African Charter on Human and People's Rights all of which stand ratified by Zimbabwe."
The Forum added: "These rights also find expression in sections 52 and 58 of the constitution, which entrench the rights to freedom and security of the person; to bodily and psychological integrity, which entails the right to be free from all forms of violence from either public or private sources as well as the right to freedom of association and assembly.
Political rights are also provided for under section 67 of the constitution."
It said the government's 'apathetic response to the October 11 attacks, which it reportedly viewed as "stage-managed" was a cause for concern.'
Acting Zanu PF political commissar Patrick Chinamasa claimed that Chamisa provoked the ruling party members by allegedly imposing himself on them.
"This position directly contravenes section 67(2) (b) of Zimbabwe's 2013 constitution, which entrenches the right of every Zimbabwean citizen to campaign freely," added the Forum.
No arrests have been made so far.
The Forum called for the government and citizens to adhere to and respect the civil and political rights and freedoms enshrined in Zimbabwe's constitution and under international human rights instruments, which Zimbabwe is a signatory.
It urged the police to diligently investigate reported cases of political violence.
Related Topics