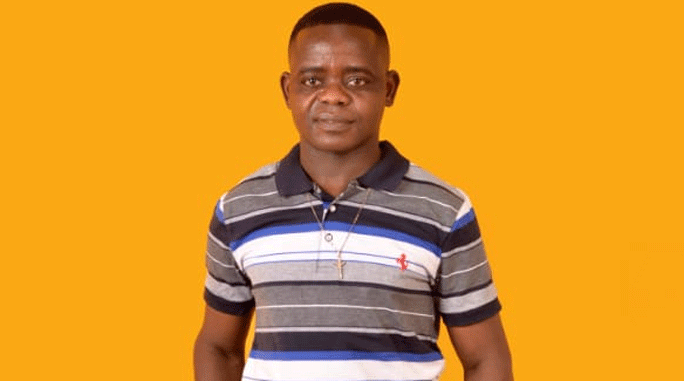 BY FREEMAN MAKOPA
RISING sungura musician Edison Chenerwi has released a six-track album titled Nguva Nevana themed around societal issues, relationships and love.
The Cherechedzo Express Frontman told Standard Style that Nguva Nevana was worth the wait as it was delayed by the Covid-19-induced lockdown, adding that he hopes  the album the songs in it will help address societal issues affecting people's lives.
"It's my principle that I take time to produce the best," Chenerwi said.
"You know many projects fail because of poor timing, speedy production with limited resources. I did not like that.
"I always tell people that I do not only make hits, but I make music.
"For life stories laid bare for the people to hear.
"So, I always wait for the timing of God as to when it would be perfect to release those stories to the world and even though I had already written this album before the pandemic, 2021 felt like the right time to release and I think this will have impact in shaping people's lives.
"We opted to release this year since its actual release dates were affected by Covid-19-induced lockdown."
A number of songs on Chenerwi's album were among those that kept merrymakers on their toes during the pre-Covid-19 pandemic.
The artiste's second studio album is reaching a rarified status as one of the most anticipated projects in recent memory.
The soothing, healing sungura melodies of the six-track album paired with introspective lyrics oozes confidence in Chinerwi's distinct voice.
His aura is effervescent and light as air. He's letting his masterful guitar skills do all the talking.
His new music is fresh, simple, and organic. It's evident in every delicate and soft note that he belts out that the Bikita man has found his right chord.
Chinerwi has also spiritually connected with his faith and found solace in God's mercy.
Among the six new songs is a track titled Mai Samantha, in which the sungura ace offers advice to women to take heed of their husband's advice and be strong housewives who stand the test of time in their marriages, while uncles and aunties take the role of shaping the young couples' relationships.
In Pachedu, the musician addresses the importance of unity of purpose in strengthening family bonds and these include openness and friendship.
Some of the songs on the album include  Sesedzai, Shanda Hama, Sangoredu and the title track Nguva Nevana.
Related Topics