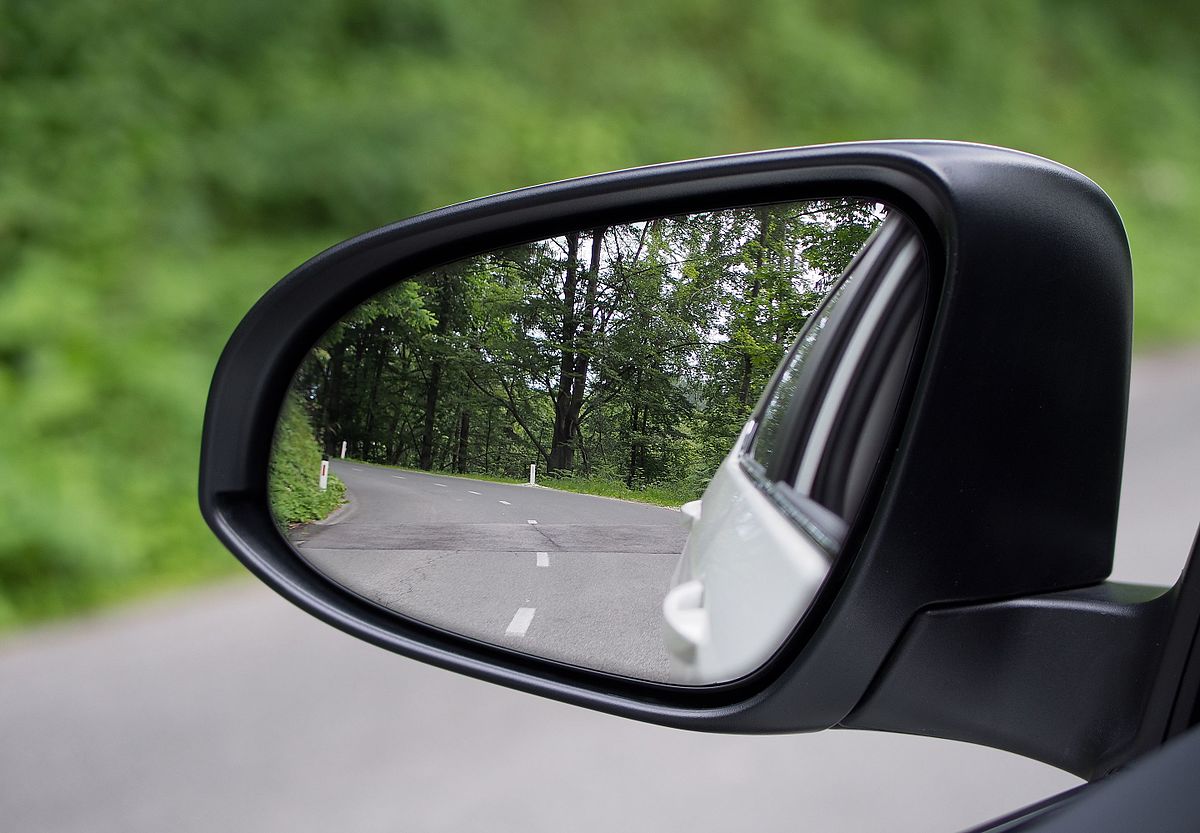 By Tim Middleton
When it comes to driving, it is vital to have both mirrors and windows. We obviously need to look ahead through the window (which needs to be kept clear) but at the same time it is helpful having the rear-view mirror. Indeed, we are instructed in lessons to look at the rear-view mirror every five to eight seconds — some of us may need to read that again just to check we read it correctly! Yes, we should be looking in the rear-view mirror every five to eight seconds. Just to put that in context, that is the length of time it would have taken you to read the last sentence! However, we can be comforted to realise that we are not expected to look in the mirror for five to eight seconds — that would make it dangerous! However, we do not look in the mirror while driving to see ourselves.
When it comes to living, it is vital to have both mirrors and windows. We look in the mirror in order to look at ourselves. We do not need to look in the mirror to see others; we only look in the mirror to see ourselves. Some folk may look in the mirror and see only the faults, the spots, the negatives, while others will look in the mirror only to think how beautiful or handsome we think we are. It depends on what we are looking for. When we look in the mirror though, we need to remember that it is not the exact picture — that spot on our left cheek is seen to be on our right cheek in the mirror. We do not see ourselves as others see us. Whatever, we all seem to have a very short memory as we constantly seem to have to look in the mirror!
In contrast, we should spend more time looking through the window to see what is out there, what others are doing and where we fit into the greater scheme of things. Our attention must be on others, on what they are doing, how we can help them and how they may assist us.
In simple terms though, when we look in the mirror we are looking at what is behind us, what has happened in the past, to remember where we have been and come from. In contrast, when we look through the window, we are looking at what is ahead, what we are going to have to face, where we are going. If we spend too long looking in the mirror we will fail to see what is ahead of us. We need to be aware of where we have come from, sure, but more importantly, we need to watch where we are going. The lessons we have learned from the journey thus far may prove invaluable as we go forward. A mirror is a reflection; the window is reality.
With all this behind us, we need to look through the window and consider that when it comes to education, it is also vital to have both mirrors and windows. The pandemic has forced us to do this. We look back on what we were doing and realise that those days are behind us — we need to do things differently now as we are further down the road. As a child's education path is progressive, so must education itself be progressive. We are in a different place now, if we can only look out the window and see that.
And ultimately, when it comes to learning, it is vital to have both mirrors and windows. Children need to learn to look back on their actions as well as forward at other people's actions and learn from them. They can be encouraged to look back and see how far they have come, how many obstacles they have overcome, but equally they need to learn from the mistakes they have made and the devastation their actions may have caused to others, to avoid them happening again in the future. What lies ahead is crucial.
There is a real danger in looking too long at the past (especially looking at ourselves). Nostalgia may be good but more importantly we must look, and move, forward. People often refer to "the good old days", about how the past was so much better. One wag, therefore, opined that we must "Enjoy your life — these are the good old days you're going to miss in the years ahead." Dick Gregory went further and argued that, "The only good thing about the good old days is they are gone" while Dave Grohl questioned, "When there's so much left to do, why spend your time focusing on things you've already done, counting trophies or telling stories about the good old days?" Use your window!
After all, as Franklin Pierce Adams pointed out, "Nothing is more responsible for the good old days than a bad memory." We must ensure the new days are even better for our children.
Tim Middleton is the executive director of the Association of Trust Schools [ATS]. The views expressed in this article, however, are solely those of the author in his private capacity and do not necessarily represent the views of the ATS. 
email: ceo@atschisz.co.zw
website: www.atschisz
Related Topics