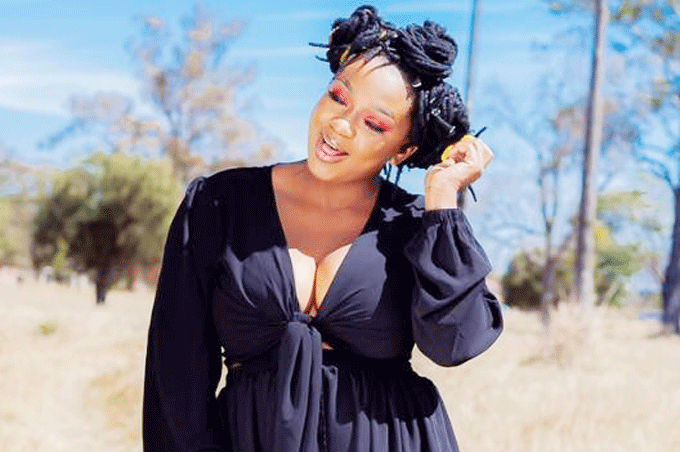 By Style Reporter
Afro-fusion musician Feli Nandi has released 14 singles since parting ways with the Mhodzi Tribe.
She has also hinted at a bigger project before the end of the year.
Feli Nandi is the woman of the moment and corporates are jostling for her face on their commercials while fellow musicians are stampeding for her voice in their music and organisations want her as a role model.
She does not regret leaving Mhodzi Tribe.
"The response I have been receiving since the time I left Mhodzi Tribe has been amazing," Feli Nandi told Standard Style.
"The support, the love l have been getting is out of this world."
To cap what looks like a fine solo career, Feli Nandi has had a number of singles, including collaborations with some of the country's best acts.
"I have done 14 songs with videos to date as a solo artist, including collaborations with Trevor Dongo, Batsirai Shasha, Lazzie T, Progress Chipfumo and Solution G," she said.
"God willing, we should be releasing an album before end of this year. We are trying to put our all in this project as it is our first."
She said her debut album release and several other projects were derailed by the Covid-19 outbreak and subsequent lockdowns to curb the spreading of the respiratory disease.
"We could have gotten far if there were no lockdowns," she said.
"It's challenging trying to put things together in this difficult time, but we have to keep going so we keep working."
She said female artistes were getting a wooden spoon at the expense of their male counterparts.
"Being a female artiste in a male-dominated industry can be very discouraging and scary," Feli Nandi said.
"Sometimes we meet, in fact, we meet a lot of people [men] who look and sound like they want to help, but it ends up being a different story."
Feli Nandi has a fully-fledged band and is a popular figure at Theatre in the Park and several jazz platforms.
She was also part of the closing acts at the just-ended Intwasa Festival in Bulawayo.
Related Topics