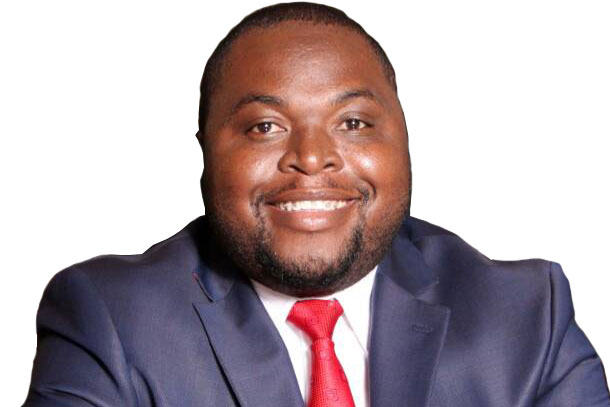 WITH JACOB MUTEVEDZI
According to Pierre Mayer (1986) mandatory rules are essentially laws which apply regardless of a contract's proper law or the procedural regime chosen by the parties. These rules often reflect a state's domestic or international public policy and are often considered justifiable on the basis that they protect economic, social or political interests. Mandatory rules can assume a procedural form, for instance they can require due process. They can also be of a substantive nature, for example tax or competition legislation.
The rationale underpinning these rules is that States wish certain rights and obligations to apply notwithstanding the wishes of private parties. Consequently, at least as far as states' are concerned, parties' choice of law or dispute settlement procedure cannot affect the application of the rule. From a conflict of laws point of view, the rule is considered peremptory because the state prescribing the rule considers it to be so.
Mandatory rules seek to attain an assortment of objectives. Firstly, there are mandatory rules which are meant to protect the parties themselves. A good example is that of a law which prohibits fraud. Such a law seeks to protect the parties and their ability to conduct commercial transactions. As a result, parties cannot purport to contract out of this prohibition.
Secondly, we have rules which are meant to protect third parties or achieve broader policy objectives which transcend the parties' mutual interests. For instance mandatory rules can be designed to promote fair competition, public health, weaker parties in consumer contracts and innocent third parties. On account of their broader objectives, these peremptory rules are considered to be of greater importance and, invariably, non-derogable.
In international commercial arbitration proceedings a party can have recourse to mandatory rules to achieve numerous outcomes. For instance, a party can invoke a mandatory rule to impose a positive obligation on one or both parties. Thus a mandatory rule can ground a cause of action. Secondly, a peremptory rule can be raised as a defence to a claim by one or both parties. For instance, a party can aver that the mandatory rule in question invalidates the arbitration agreement and, consequently, the tribunal lacks jurisdiction. Another example is where a defendant asserts that a mandatory rule renders the entire contract or a portion thereof, null and void.
In this article, the term mandatory rules is utilised in a broad sense to encapsulate public policy and, to some degree, notions of non-arbitrability. Almost all national legal systems regard certain classes of claims or disputes as incapable of resolution by arbitration.
Almost all national legal systems treat certain categories of claims or disputes as 'non-arbitrable'. States prefer to retain control over these issues, and generally achieve that by conferring exclusive jurisdiction on the courts. Parties, in principle, cannot purport to submit to arbitration matters which are inherently incapable of resolution by arbitration.
For instance, section 4 (2) of the Zimbabwean Arbitration Act [Cap 7:15] states enumerates the types of disputes incapable of determination by arbitration. These include, among others, criminal cases, matrimonial causes and agreements contrary to public policy.
Just as Burrough J described the notion of "public policy" in Richardson v. Mellish (1824) 2 Bing. 229 at 252, mandatory rules have equally been labelled a 'very unruly horse', because 'once you get astride it you never know where it will carry you.'
Mandatory rules are considered wild and untamed because by their very definition they can override the parties' agreement to arbitrate. Party autonomy is the cornerstone of international commercial arbitration. The imposition of a peremptory rule frequently violates this autonomy and rubbishes the parties' legitimate expectations. Surely if two parties desire to contract out of a mandatory rule, why should they be prohibited?
Secondly, the mandatory rule can originate from one of a multiplicity of legal orders. It is beyond debate that arbitral tribunals should invariably apply relevant mandatory rules emanating from the parties' agreed law of the contract.
Such a position is consistent with the arbitrator's obligation to respect party autonomy and apply the law elected by the parties which, naturally, includes the relevant mandatory rules.
Controversy, however, usually arises when these peremptory rules originate from a legal order different from the law elected by the parties. These alien mandatory rules are often found in the law of the seat of arbitration, the laws of the place of performance of the contract; the personal laws of the parties, the laws of the place of enforcement and transnational public policy.
On account of the diversity of sources from which these rules can originate, it is not unusual that mandatory rules from two or more legal orders conflict. However, even in the case of a single peremptory rule, no general rule of thumb exists to determine whether and to what extent the rule can or should apply.
Thirdly, whether or not the mandatory rule will be applied may rely on its nature and objectives. As already mentioned, these rules are considered mandatory because they are designed to safeguard certain policy objectives. However, there are innately varying degrees of importance underpinning different peremptory rules. For instance, a rule banning the financing of terrorism is eminently more justifiable than a rule which prohibits the exclusion of liability clauses.
The rule relating to terrorism is globally accepted while the latter is considered idiosyncratic. Consequently, tribunals will apply the anti-terrorism rule with alacrity but approach a rule which nullifies liquidated damages clauses with reluctance if it is clear that the parties agreed to include it.
Finally, an arbitrator's approach in deciding whether or not to apply a mandatory rule depends on his or her philosophy of international arbitration. The tribunal's view will not be blinkered by the factual and legal matrix of the case. I have previously addressed these theories of international arbitration titled Theories of International Commercial Arbitration.
Jacob Mutevedzi is a commercial lawyer and partner at Clairwood Chambers Attorneys and writes in his personal capacity. He can be contacted at +263775987784 or at jmutevedzi@gmail.com
Related Topics