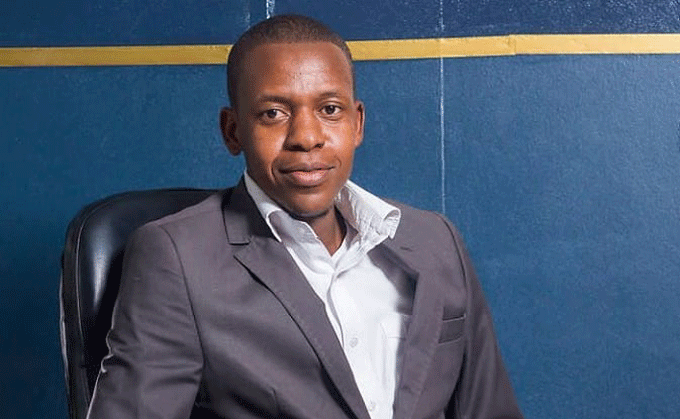 BY FIDELITY MHLANGA
ENTREPRENEURSHIP in Zimbabwe is no stroll in the park. One can be innovative, with new ideas but they will not be spared the many difficulties that come with getting into business in Zimbabwe. Zimbabwe's tough economic environment is replete with challenges including currency volatility, unstable policies and business politics that threaten the viability of businesses .
Bulawayo-based entrepreneur Dyke Magwanyangwanya (DM) spoke to Business Reporter Fidelity Mhlanga (FM) explaining how he has shrugged off fears of economic headwinds to establish Better Drive car rental.
FM: Can you please give us an overview of your company.                                    DM: Better Drive Car Rental was established on July 22, 2021, founded by Dyke Tawanda Magwanyangwanya, who became its managing director. It is headquartered in Bulawayo and currently operates from Bulawayo. One of the major contributing factors that drove the opening Better Drive was employment creation — both direct and indirect. Our business is to provide car rental services that cater for all our customers' needs. Our target market are individuals both local and foreign, corporate, government departments and non-governmental organisations
FM: To what extent has Covid-19 affected your business operations?                  DM: Taking into consideration that we have recently started our operations, Covid-19 has affected our business through the imposed travelling regulations worldwide which hindered our potential clients from travelling to Zimbabwe. The local curfews have also restricted our business, especially among locals. However, on the other hand the Covid pandemic has also had a positive factor in that our local clients have been driven to hire cars to avoid using public transport.
FM: What has been the uptake of products you distribute since you started in 2021?                                                                                                                        DM: Firstly when we started operating our plan was to create traction in the market in the first 6 months, and I am happy to say we have managed to achieve this target. Despite operating or opening during the off peak period, the uptake has been fairly good and we have serviced clients coming from as far as Israel and South Korea. 
FM: Apart from Covid-19, what other challenges are affecting your business?        DM: Fluctuation of the RTGS dollar has made it difficult for us to come up with a favourable pricing model since we source our spare parts and pay for repairs in USD. The continual upward fuel adjustments have been a challenge mainly to our clients who are discouraged from hiring cars. The unavailability of capital through banks has also affected the business, this means our intended expansion programmes will slow down.
FM: What opportunities are you seeing on the Zimbabwean market?                  DM: There are so many opportunities available in Zimbabwe and as a business we seek to be a one stop shop, by opening a spares parts shop as well as a service/fuel station.
FM: Zimbabwe is generally perceived as a tough operating market. How does it feel to be an entrepreneur in such an environment?                                             DM: The environment we operate in is very tough such that sometimes it gets hard to the extent that you think of going back to formal employment. However, it is the passion and will to succeed that drives me to keep on despite challenges and problems. It also brings a sense of happiness that I am creating employment for my peers.
FM: Can you give us the general consumption trends of your products in Zimbabwe.                                                                                                                DM: Demand for car rental is seasonal.  We have peak periods and off peak periods. Peak periods we have are April, August and December. Then the rest are off peak periods. 
FM: You started your business during the pandemic, what opportunities are you seeing in your industry.                                                                                           DM: Well, we intend to open branches in Victoria Falls and Harare as a way of growing the market and the brand.
FM: How has business been during the festive season?                                        DM: Business has been fairly good and we have made sure that we meet our customers' expectations and demand. To meet demand we invited vehicle owners who wanted to make extra income to come and sub-hire their vehicles with us. That has been a success and this has been adopted as a business strategy/plan.
FM: What is your business plan for 2022?                                                                DM: In the next year, our plan is to grow our market share in Bulawayo by widening our customer base. This will be done by approaching corporates and the government among others for business. In the second half of the year we seek to expand to Victoria Falls.
FM: Where do you see yourself in the next five years?                                        DM: Our five-year plan is to be the largest home grown car rental company in Zimbabwe and Africa offering an unmatched customer service experience. During these five years we want to set up in Harare, we want to open up as well in Zambia combined with Tanzania. Our plan is to create 15 000 jobs, directly and indirectly.
Related Topics