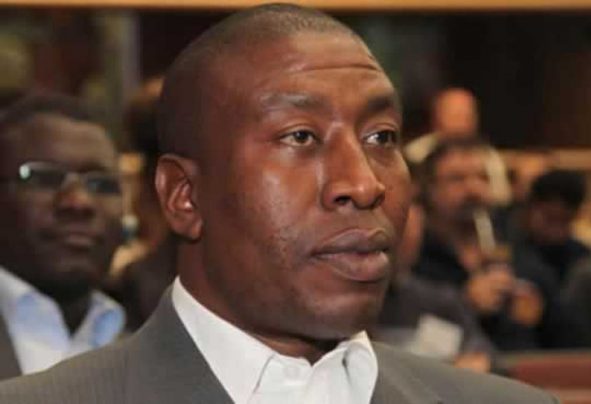 BY THOMAS CHIDAMBA RESOURCE watchdogs, frustrated by longer delays to the amendment of the Mines and Minerals Act, a colonial era legislation enacted almost 60 years ago, have slammed government for dragging its feet while domestic investors continued to operate at a big disadvantage.
They spoke as the Mines and Minerals Bill (MMAB), which has been shuttling between offices since 2015, was said to be returning to Parliament for re-reading this year, before being passed into law.
Lawmakers had passed the Bill for Presidential ascent, but President Emmerson Mnangagwa returned it to the Attorney General's office for further tightening.
Justice minister Ziyambi Ziyambi recently said the Bill would be re-tabled in Parliament, giving hope to the industry that decades-old inequalities would finally be ironed out.
In an interview with Standardbusiness on Friday, Centre for Natural Resources Governance director, Farai Maguwu said at the heart of any amendments would be real action by politicians.
However, Zimbabwean politicians appeared reluctant to see the amendments through, he said.
"Initially there were consultations but the Bill was sent back by the President," Maguwu said.
"No one knows what was added or subtracted from the initial Bill. It must not be tabled in Parliament before stakeholder input. There also does not seem to be any political will to get the Bill signed into law. Most likely the current Parliament will be dissolved before the process is finalised and then come 2023 election, a new mines committee is set up and they start all over again," noted Maguwu.
The Zimbabwe Coalition on Debt and Development (Zimcodd) executive director Janet Zhou said on Friday the Bill represented one of the most important positive transitions towards building a seamless mining industry with stronger fiscal revenue collection system.
"The Bill was necessitated by the need to amend and strengthen the 1963 Mines and Minerals Act which lacked provisions that would prevent mineral revenue leakages, opaque mining licensing, poor flows of taxes and royalties to the fiscus, corruption and human rights violations against host communities. The MMAB has factored in some important amendments to address the current limitations. These provisions include the "use it or lose it policy" which prevents accumulation of mining claims for speculative purposes and the cadastre system which requires an Environmental Impact Assessment to be undertaken before issuance of a mining title," she said.
"The Bill must be re-tabled, which is imperative for tightening fragmented mining fiscal regimes. The Bill must address the of issue political will and punitive measures must be put in place in the event of failing to implement the Bill to the letter," she added.
The resource campaigner wants the Bill to provide for parliamentary oversight during the negotiation of mining contracts and provide for the regularisation of artisanal miners, while making compensation for victims of displacements during mining projects mandatory.
"The MMAB should provide for a one-stop shop mineral governance system to avoid policy inconsistences fuelling corruption and mineral plunder. The mining sector is the heartbeat of the economy. Therefore, holistic public consultations remain key like any other Bill before it is passed as law by the Parliament," Zhou said.
Artisanal and Small-Scale miners Association chairman Blessing Togarepi said backstage deals in title allocation formed part of the issues that they wanted the Bill to address, and it must not be passed until miners are sure that this has been incorporated.
Small-scale miners say they have not been briefed about changes proposed by the head of state, and want a fresh round of consultations before the Bill becomes law.
Togarepi said small-scale miners were mostly worried about proposals to appoint a board that oversees title allocation.
"Our bone of contention is what reason justifies the involvement of a board in granting mining rights?" Togarepi told Standardbusiness on Friday.
"How many times will that board sit and how many people will be interviewed weekly, monthly and annually? Is this not creating a needless bottleneck in mineral searching and mine titles administration? How inclusive is the board system judging from similar boards elsewhere? How many people will qualify before a board? If the board knows how lucrative and promising is the area that I want to extract, will it not be tempted to decline my application and later sell my find to the highest bidder?" Togarepi queried.
"We appreciate some improvements and amendments in the Bill. However, these are areas which we have noted with concern that if these amendments are to be adopted, then small-scale miners will not enjoy and benefit compared to a situation whereby a status quo is maintained," he added.
Related Topics