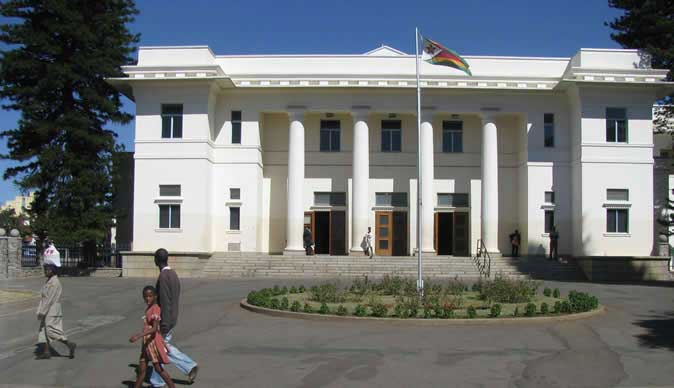 BY SILAS NKALA
THE volatility  of the Zimbabwe dollar has severely impacted Bulawayo City Council services, with a councilor saying ratepayers' are paying tariffs in a 'useless' currency yet the local authority's service providers strictly demand forex.
Ward 4 councillor Silas Chigora said the council cannot be blamed for poor service delivery under a harsh economic climate mirrored by the rising cost of goods and services owing to inflation.
Chigora made the statements during a virtual debate with residents to discuss the city's state of affairs last week.
"There is a huge gap between the official rate and parallel market," he said.
"The distortion is wreaking havoc between debtors and creditors.
"If you pay $1.50 today it can buy a litre of petrol but in five months, it will buy maybe half of that notwithstanding that we are paying in local currency and yet suppliers are charging in forex.
"Whoever is paying council (ratepayers) is paying in useless currency yet whoever is charging council is costing it using forex rate plus a premium.
"This is the main reason why local authorities will never improve services! At least in my opinion and from experience."
The local currency fetches as much as $250 for US$1 on the parallel market against $120 at the official rate.
The widening gap has been blamed for a wave of price increases of goods and services.
Some critics have said the currency crisis signaled that the economy was re-dollarising.
But the government insists there is no going back to the United States dollar economy after adopting a five year de-dollarisation programme.
Chigora said local authorities were groaning under the inflationary pressures and the harsh economic climate where the majority of ratepayers were surviving from hand to mouth.
"Among other reasons is that the national economy itself has been on a downturn since the late 1990s," he said.
"Our city is like an island which can't remain green when the whole river is drying. If companies are closing down daily or have closed down there is no more economic activity to support development.
"Ninety percent of residents,who are ratepayers are living from hand to mouth with no savings to support economic activity.
"It also follows that only a handful of residents are paying rates on time to support service delivery.
"Most ratepayers now pay after five months or after being threatened with disconnections."
Chigora alleged that the government was 'stealing' from local authorities through various laws such as the Zinwa Act, Zesa Act, Zinara Act and Liquor Act among others.
Council proposed a budget of over $16,8 billion for 2022, an increase from last year's $5,3 billion budget. The council also proposed to increase tariffs by 216%.
Related Topics