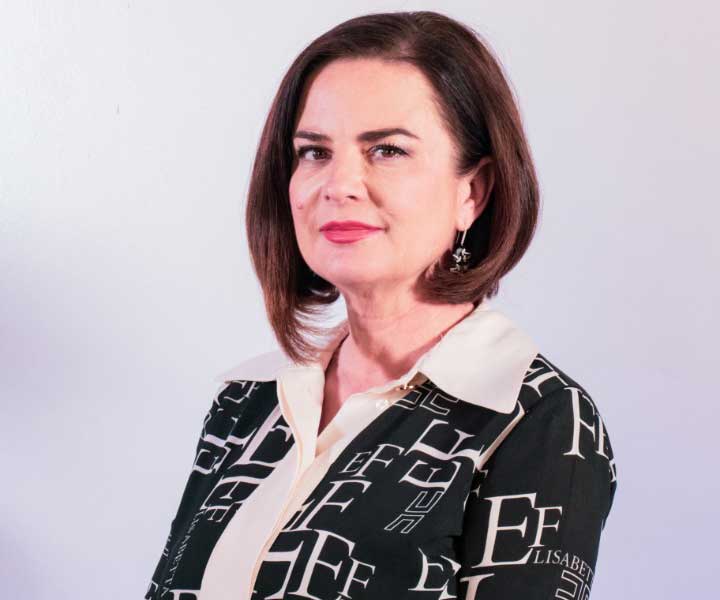 BY SHAME MAKOSHORI
WEST Properties chief operating officer (COO), Tatiana Ellis' journey into the property world has been marked with boldness, humility, hard work and sacrifice.
These are only a few of many words that aptly describe the investor, under whose stewardship is one of Zimbabwe's biggest and fastest growing property firms.
While Ellis has made an indelible mark in the manufacturing and real estate sectors, she is much more than a property investor.
Giving a rare interview on Friday, the businesswomen revealed that beyond business, she was a girl child advocate, a woman of faith and real estate icon rolled into one.
Ellis' daily job as COO at West Properties is a highly demanding occupation.
But this hasn't impeded her from being a wife to her husband, a mother to her five children and a cheerful friend to many of her friends.
Affectionately known as the, 'Iron Lady' in business circles, thanks to her shrewd willed exploits in the male-dominated business world, Ellis' life story sums up the difficult path and hard ceilings that the girl child has to break to make it in the business world.
She said in order to rise up to the pinnacle of Zimbabwe's property sector, she had to adapt, improvise and overcome various impediments that she had to cross to achieve her business ambitions and personal development.
"There were limited opportunities for people," Ellis told Standardbusiness in this interview, which was done in the context of international women's month.
This year's International Women's Day was celebrated under the theme, 'Gender Equality Today for a Sustainable Tomorrow.'
International Women's Day is a global holiday celebrated annually on March 8 to commemorate the cultural, political and socioeconomic achievements of women.
It is also a focal point in the women's rights movement, bringing attention to issues such as gender equality, reproductive rights and gender violence and abuse against women.
Spurred on by the universal female suffrage movement that begun in New Zealand, the day originated from labour movements in North America and Europe during the early 20th century.
The earliest version was a "Women's Day" organised by the Socialist Party of America in New York City, on February 28, 1909.
This inspired German delegates at the 1910 International Socialist Women's Conference to propose that "a special Women's Day" be organised annually, albeit with no set date.
The following year saw the first demonstrations and commemorations of International Women's Day across Europe.
After women gained suffrage in Soviet Russia in 1917, the day was made a national holiday on March 8.
"We had specific rules to follow and were not even allowed to believe in God," said Ellis as she gave a glimpse about the climate in which she was brought up.
As always, a mother is a daughter's best friend.
This was demonstrated during those trying times, the businesswomen told Standardbusiness, noting that she would draw confidence and inspiration from her mother, another 'woman of great faith'.
She said her mother would always tell her: 'Tatiana, to be successful in life, you need to know who you are, and to never compromise your integrity'.
Ellis told Standardbusiness that her mother would repeat this counsel as she challenged her to work hard, pray, never to give up and to help others in need.
Fortunately for Ellis, she had another pillar of strength to lean on, her prayerful twin sister.
Together, the two would follow their mother's advice to the letter, from their youthful days to this day.
After enduring and overcoming the wretchedness that characterised her youth, one would have expected Ellis to shut out the world she grew up in, which tried to obstruct her career prospects.
But in keeping with her faith, Ellis said she had forgiven, as she recounted how difficult it was for her, and fellow women.
Despite being a victim of gender biases for the greater part of her life, Ellis remains unequivocal in her appreciation of the role of both men and women in nation building.
She believes in an equal-opportunities society where both the girl child and the boy child thrive.
"As a Christian, I was taught to be fair and forgiving, and I have kept these values to this day," Ellis said.
The mother of five believes that as a parent, it is her responsibility to stand up for the rights of children.
In her remarks to commemorate International Women's Day and Women's Month in general, Ellis saluted all women who have made an impact in their various fields, breaking gender-based biases, overcoming adversity and raising families.
"I salute all women in society, women at work, and women in leadership.
"Again, I challenge you all to tell your stories of service and sacrifice to inspire and empower future generations," she said.
As a team of investors, Ellis and her family have always believed in a brighter future for Zimbabwe as far back as 1997.
This is the year they sowed their first investment in Zimbabwe, she revealed.
"I love Zimbabwe, it is a beautiful country.
"A nation is built by many hands and I am playing my small part in building a better Zimbabwe for all', the Iron Lady said.
Ellis, who fluently speaks in English, Ukrainian and Russian languages, attended Expo 2020 Dubai in the United Arab Emirates as a business delegate, and was proud to represent and market brand Zimbabwe and its vast opportunities at this global business interface.
She commended the government for making strides in the financial empowerment of women through launching women focussed products and projects such as the Women's Bank, to mention a few.
In her parting shot, Ellis shared a quote from the late statesman and former United Nations secretary general Kofi Annan who said, "There is no tool for development more effective than the empowerment of women."
Related Topics