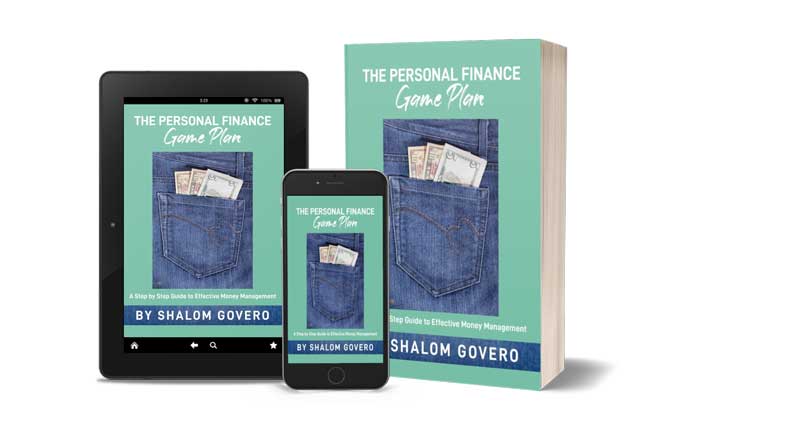 By Fungayi Sox
Shalom Govero's book The Personal Finance Game Plan is a step-by-step guide to effective money management which simplifies complex topics in a dynamic Zimbabwean context.
Govero is a financial education trainer trained by the International Labour Organisation. She boasts of over 1 000 participants who have engaged with her trainings in Zimbabwe and the region.
She is also a business entrepreneur running several family businesses.
Her narrative is not an ordinary one.
She attributes her exposure to personal finance to her mother who was very active in the microfinance space and had witnessed the transformative work she had done in assisting widows in the church and helping a lot of women in setting up their small business ventures.
"My mother used to be very active in the microfinance space since the Zambuko days as well as Micro King. She was one of the consultants who helped in setting up Micro King. So, I always heard these finance conversations and growing up she would sometimes take me to business dinners so I would always hear these conversations regarding personal finance," said Govero.
She admits that despite being good in accounting at A level, she had tried to run away from the finance field because of perceptions that it is a difficult mathematical related subject. Coupled with the difficulties encountered in A level accounting, she decided to settle for a degree in Geography and Town Planning in the United Kingdom.
It is upon landing in Zimbabwe that reality struck that she couldn't find a job with her Geography and Town Planning qualification.
Her mother then invited her to temporarily work at Mustered Seed Advisory as an office administrator. This was probably the eureka moment which sets her on a trajectory to becoming one of the most prolific and sought-after financial education trainer in Zimbabwe and abroad.
"I stumbled upon financial education courses which taught people how to save, budget and invest after which I then enrolled, trained and got certified locally," Govero said.
"My mother trained 10 of us at the company and  then gave us a task to train at least three groups of people. Myself and one other person got serious with it and this was in 2016 and I ran with it."
"Since  then, it has really become a passion of mine."
In 2017, Govero went for a training for workers in Africa in Tanzania  and got certification with the International Labour Organisation (ILO). This meant she could now train adult groups, professionals in the workplace, small businesses and this opened a whole new demographic for her and that is the moment she left her mother's company to start her own.
The Personal Finance Game Plan is written in a dynamic Zimbabwean context with experiences best understood by citizens who over the years have experienced the downside of an economy largely characterised by hyperinflation, dollarisation and many other occurrences which require different approaches to issues around personal finance.
The book is largely interactive as it encompasses quizzes on personal gauging the readers personal finance, real life stories, case studies and graphic illustrations which simplifies personal finance in layman's terms.
For me Govero's Personal Finance Game Plan is a transformational handbook for three types of people.
Firstly, it will help those who are in a quest to set-up their financial goals and will help each and everyone who reads it to set out their financial pursuits and goals for life.
Secondly it is a book that will help would be procrastinators to be proactive and is a wake-up call to action.
Finally, it is a book that will help everyone who reads it to instil money disciplines for financial success.
Fungayi Antony Sox is the managing consultant at TisuMazwi — a communications centred social enterprise that facilitates book project management including writing and publishing, content development and marketing, research, digital media and personal development. He writes in his personal capacity. For one-on-one writing and self-publishing coaching sessions, contact him on 0776 030 949, follow him on Twitter @AntonySox or connect with him on LinkedIn on Fungayi Antony Sox.
Related Topics