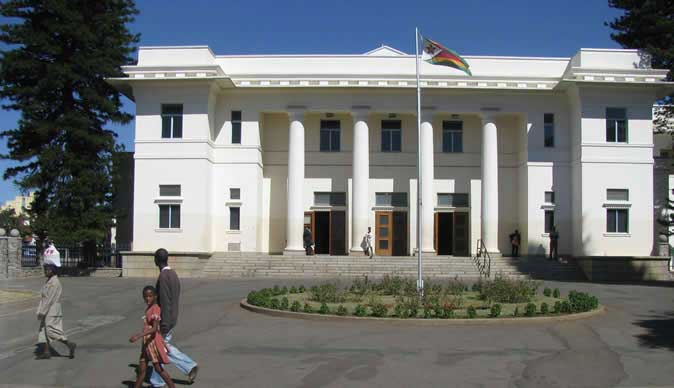 BY SILAS NKALA
THE Bulawayo City Council has backtracked on its decision to allocate 200 housing stands in Hyde Park on the outskirts of the city to children of Mazwi villagers.
A resolution to avail the stands was made on March 7, 2012.
Council bought Hyde Park Estate in 1947 as part of the city's strategy of creating a land bank for future urban development.
"However, upon acquisition of the land, it was noted that there were families that were staying there without authority, that was, Mazwi villagers.
"Council then made a decision not to evict the families, but allowed them to remain settled as the land was not needed for immediate urban development but had been acquired to meet future needs," a latest council report of the town planning department reads in part.
The families were given 10-year leases, and development was expected to be kept at a minimum.
In 2003, the inhabitants applied to the local authority requesting housing stands for their children.
The council turned down the application, and advised the applicants to register on the city's housing waiting list.
They made another application in 2004 but without success.
"In 2012 the inhabitants of the Mazwi villages again requested that their offspring be given land within the villages and a report was submitted to Council by Housing and Community services where Council of March 7 2012 resolved to offer more land to accommodate the children of Hyde Park villagers," read the minutes.
But latest council minutes reveal that the decision has now been overturned.
"As the town planning department, we have already started preliminary work towards the preparation of layouts within the Hyde Park estate and allocation of unplanned land to the children of the inhabitants of Mazwi villages would be retrogressive and would derail our efforts," reads the report.
"It was with this in mind that we recommend that the Council resolution of 7 of March 2012 be rescinded.
"Thereafter it was  resolved and recommended that council rescinds its decision of  March 7, 2012 where it resolved to offer more land to accommodate children of Hyde Park villagers and that council reaffirms its earlier decision of June 4, 2003 wherein it was recommended that the creation of 200 stands in the Hyde Park Estate for the benefit of the off-springs of the original residents of the Estate be not acceded to but instead the intended beneficiaries register on the municipal waiting list like any other home seekers in the city."
Related Topics