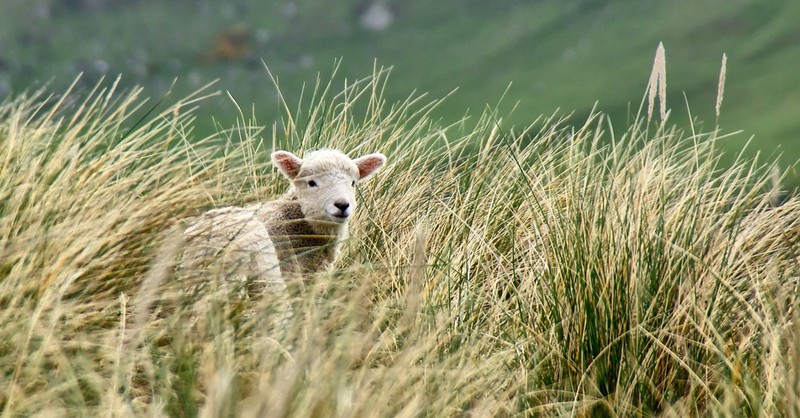 BY PROSPER TINGINI
The Lord Jesus Christ favoured speaking in parables. Most of his teachings had a hidden meaning. His stories captivated many. In the long journeys of life we encounter many obstacles, we go through many stages, we err and we sin. Each of us has his/her own path littered with numerous tales, whether good or bad. Some of us succeed in our endeavours and others fail. We sometimes go astray and need guidance and a good shepherd to direct us back into the fold. Such is life.
Many terms are coined to describe some of us whose living has gone off the rails. We have people within families who are labelled as the "black sheep". Others are said to be in "their middle life crisis", should their behaviours be deemed to be unstable. Some choose to go away and live a life of solitude, divorced from their families for one reason or other. The so-called "street kids" are one such a group of people. It is the duty of society to guide these lost souls, rather than to reject or cast them out of our lives.
In Luke 15: 3-7, Jesus Christ told this parable: "What man of you, having a hundred sheep, if he has lost one of them, does not leave the ninety-nine in the wilderness, and go after the one which is lost, until he finds it? And when he has found it, he lays it on his shoulders, rejoicing. And when he comes home, he calls together his friends and his neighbours, saying to them, 'Rejoice with me, for I have found my sheep which was lost'. Just so, I tell you, there will be more joy in heaven over one sinner who repents than over ninety-nine righteous persons who need no repentance".
Truly, the Lord our God rejoices a lot over the one person who acknowledges his sins, repents and asks for forgiveness than of those who think of themselves as the righteous. A lost soul who comes back to the family of God is worth like a tonne of gold. Jesus Christ gave a good example in another of his parables.
His long parable of the prodigal son reads (Luke 15:11-32); "There was a man who had two sons; and the younger of them said to his father, 'Father, give me the share of property that falls to me'. And the father divided his wealth between them. Not many days later, the younger son gathered all he had and took his journey into a far country, and there he squandered his inheritance in loose living. And when he had spent everything, a great famine arose in that country, and he began to be in the want. So he went and joined himself to one of the citizens of that country, who sent him into his fields to feed his pigs. And he would gladly fill his belly with the same food as the pigs ate, as no one would give him anything to eat.
But when he came to his senses, he reasoned, 'How many of my father's hired servants have bread enough and to spare, but I perish here with hunger! I will arise and go to my father, and I will say to him, "Father, I have sinned against heaven and before you; I am no longer worthy to be called your son; treat me as one of your hired servants"'.
He then arose and travelled back to his father. But while he was yet at a distance, his father saw him and had compassion, and ran and embraced him and kissed him. And the son said to him, 'Father, I have sinned against heaven and before you; I am no longer worthy to be called your son, treat me as one of your hired servants' But the father said to his servants, 'Bring quickly the best robe, and put it on him; and put a ring on his hand, and shoes on his feet; and bring the fatted calf and kill it, and let us eat and make merry, for this my son was dead, and is alive again; he was lost, and is found.' And they began to celebrate.
"Now the elder son was in the field; and he came and drew near to the house, he heard music and dancing. And he called one of the servants and asked what this meant. And he said to him, 'Your brother has come, and your father has killed the fatted calf, because he has received him safe and sound.' But the elder brother was angry and refused to go in. His father came out and entreated him, but he answered his father, 'Lo, these many years I have served you, and I never disobeyed your command; yet you never killed even the young of a goat for me, that I might make merry with my friends. But when this son of yours came, who has devoured the wealth you gave to him with harlots, you killed for him the fatted calf!' And he said to him, 'Son, you are always with me, and all that is mine is yours. It was fitting to make merry and be glad, for this your brother was dead, and is alive; he was lost, and is found?'"
Yes, this is a typical story of those who label themselves as the righteous, who believe it's only them who are destined to be in Heaven. They would preach that Heaven has no room for the sinners, that only those who live by the word of God can be guaranteed a place in the heavens.
They will be surprised when they find their presumed sinners right there in the thick of things in the Heavens. A sinner can ask for forgiveness on his deathbed, or at the last gasp of his breath, and be forgiven.
When Jesus was nailed to the cross, there were two pertinent robbers also nailed for their crimes besides him. One of the criminals who were hanged railed at him, saying, "Are you not the Christ? Save yourself and us!" But the other rebuked him, saying "Do you not fear God, since you are under the same sentence of condemnation? And we indeed justly; for we are receiving the due reward of our deeds; but this man have done nothing wrong". And he said to Jesus, "Jesus, remember me when you come into your Kingdom". And Jesus Christ said to him, "Truly, I say to you, today you will be with me in Paradise". (Luke 23:39-43)
Truly, I say, those of us sinners who confess, repent and ask for forgiveness from God for our sins, even at the last  hour, will be saved and allowed to enter the gates of our Heavenly Father.
Prosper Tingini is the Scribe of the Children of God Missionary Assembly – God's messengers. Contact details: Mobile /whatsapp – 0771 260 195. Email address: ptingini@gmail.com 
Related Topics