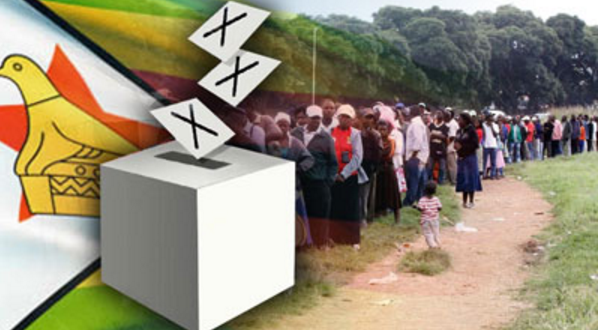 BY STAFF REPORTER
The Zimbabwe Electoral Commission (Zec) yesterday held by-elections in eight wards to fill vacancies created through the death of incumbent councillors and some recalls by the Douglas Mwonzora led MDC-T.
By-elections were held in Chitungwiza's ward 7, Mutare's  wards 14 and 16, Rusape's ward 5, Pfura's ward 40, Kariba's Ward 3, 4 and 8.
In a midday update, the Zimbabwe Electoral Supervisory Network (Zesn) which deployed observers in all the eight wards said voting was progressing smoothly.
"As of midday, the political environment in the respective wards has been reported to be peaceful," Zesn said.
"No incidents had been observed and reported during the polling process so far.
"Zesn observers reported that the voters' rolls are displayed outside the polling stations to allow voters to check their names before polling day.
"The eight polling stations were opened on time and all the essential polling materials such as ballot boxes, ballot papers, indelible finger markers, voters' roll, the Zec official stamp, were available at all polling stations observed.
"Each of the polling stations was manned by an average of six polling officers at the time of opening."
The ruling Zanu PF, main opposition Citizens Coalition for Change (CCC) and MDC Alliance were contesting in the polls.
In by-elections held in March, the newly formed CCC won 19 of the 28 parliamentary seats that were on offer and won the majority of the 112 wards where elections were held.
In yesterday's polls there were concerns about a high number of potential voters that were turned away.
Some people were turned away either because their names were not on the voters' roll or they could not produce valid identification documents," Zesn said.
" As of 11:00 hours, about 11 people had been turned away at Nyanhewe Primary School polling station for presenting driver's licence instead of an acceptable identification document (ID) card, showing up at the wrong polling station and others were not in the voter's roll.
"At Rujeko Primary (ward 5) polling station in Rusape, 12 people were turned away for the same reasons."
Related Topics