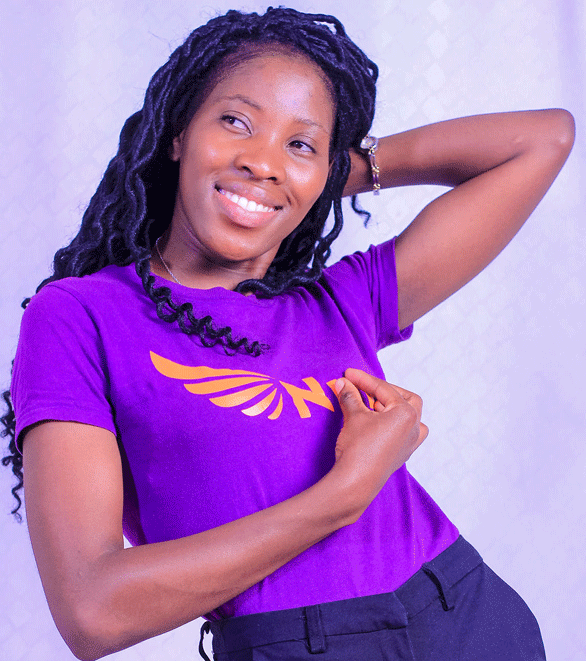 BY MOSES MUGUGUNYEKI GWERU-BORN multi-talented artiste Fungai Christian Jayaguru says she is not the originator of the expression "Dira Rizare" ((Pour until it is full), but seized on the opportunity to write a poem of the same title which has since gone viral on social media.
The phrase "Dira Rizare" originated from a video which was later captioned on a picture of a cat "holding a glass of beer" to create a meme that people shared widely on social media.
No one has claimed ownership of the video or the phrase and Jayaguru on Wednesday confirmed that she only rode on the wave of the meme to pen a poem.
Jayaguru, author of two books White Darkness and Untold Stories — all published in 2020 — took to Facebook to clarify on the issue.
"It's been a beautiful two weeks with individuals and stakeholders contacting and hyping me over my trending poem titled Dira Rizare," she posted on her Facebook page under the title Dira Rizare The Chronicle.
"I have never felt so loved and appreciated, thank you Zimbabwe!
"There is, however, a misconception I would like to iron out. I am only the Dira Rizare poet not the phrase originator.
"The same way everyone used the Dira Rizare cat meme to express their appreciation for the phrase.
"I chose to express myself in poetry form and I'm proud to have momentarily captured the national eye."
The South Africa-based artiste said some people criticised her for "stealing" someone's work.
"I have been receiving a lot of criticism from people believing that I'm claiming the phrase origination which I never did," she said.
"The truth is I only seized the moment. I utilised my gift and blended it with opportunity. the phrase was a banger and automatically my poem flourished.
"In all this drama I have mastered a very important business rule, the art of strategic timing and seizing opportunities.
"I realised that some of my business ideas failed not because I am a failure, but because I launched the right ideas at the wrong time, in the wrong setting or with the wrong clientele."
Superlady, as Jayaguru is affectionately known, said life has taught her much in two weeks more that it has ever done in 28 years.
"I am grateful and thank you Zimbabwe, I love you all," Jayaguru said.
Jayaguru told Standard Style that her expressive artworks were defined by her desire to feed her wild imagination, create fantasy worlds and serve them to the people.
In a brief biography of herself, available on Amazon.com, Jayaguru describes herself as "a socially introverted empathy whose voice is more audible in scripts and storytelling".
The artist joined the mainstream literature industry after publishing her first novel titled White Darkness in July 2020, which was followed by a poetry compilation titled Untold stories, released in November 2020.
This led to the South Africa-based artist being nominated for the Africa Literature Awards 2021 in Botswana by Mulher Forte Africa.
Apart from writing books and poems, Jayaguru is a motivational speaker, model and musician.
She in the process of writing a collaborative novel titled The Great Depression alongside Batswana writer Paula Otukile.