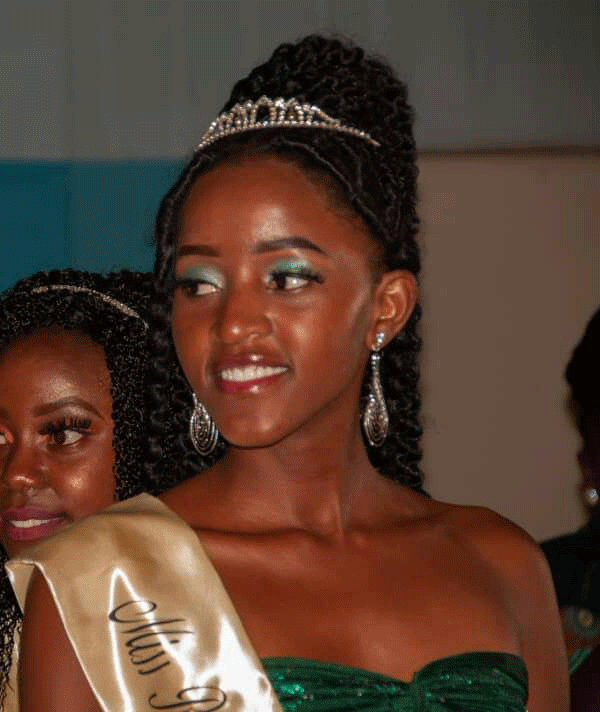 By Alfred Tembo Winning the inaugural Miss Royalty Zimbabwe was historic and a treasure to always hold in my heart, says model, Caroline Sibanda.
At the age of 19, the stunning beauty queen is hopeful that she will use her influence as a role model to motivate the girl child.
"Success is rather an experience than a moment one ought to celebrate without limitations," Sibanda said.
"Amid every other challenge, we have to rise to the occasion and be the change agents that grow our communities and assis the helpless without thinking twice."
Inspired to venture into modelling by commercial models in Zimbabwe, Sibanda said it was time for her to effect what she envisions for the country's glory.
"When a chance appeared, l seized it without negotiations," she said.
"We have a few models in the country and this could have contributed to the collapse of the country's advertising industry.
"I am convinced that a world without models is not that colourful, hence l stepped up and raced with other ambitious girls who were vying for the Miss Royal Beauty."
On humanitarian activities and philanthropic responsibilities, Sibanda said time and resources were limited, but she will do something to help vulnerable groups of people.
"As the new Miss Royalty Zimbabwe, l am still putting my house in order before launching a responsive humanitarian programme," she said.
"The thing is, it is demanding and requires a lot of attention and a clear statement for the long term vision to be understood.
"At the moment my studies are too demanding and l am doing my best to balance everything."
Sibanda is an Upper Six student at a Bulawayo college and believes in the power of collaborations.
"In any area of life, everything becomes easy when working with others," she said.
"It's in my plans to develop a strategic way to work with others in my mission to help the needy."
The beauty queen said she was looking forward to forge relations with community-driven people who want to assist the less-privileged.
"Plans are to work hand in hand with individuals, communities, civic society groups, government, youths and every other person who finds it worthy to work with me," she said.
"The bigger picture is to raise funds to support the elderly, families living in abject poverty, the physically challenged and the needy."
The Mr and Miss Royalty Zimbabwe is an initiative under the Midlands Royalty Arts Awards which seeks to promote and celebrate creativity among young people in the country.
Related Topics