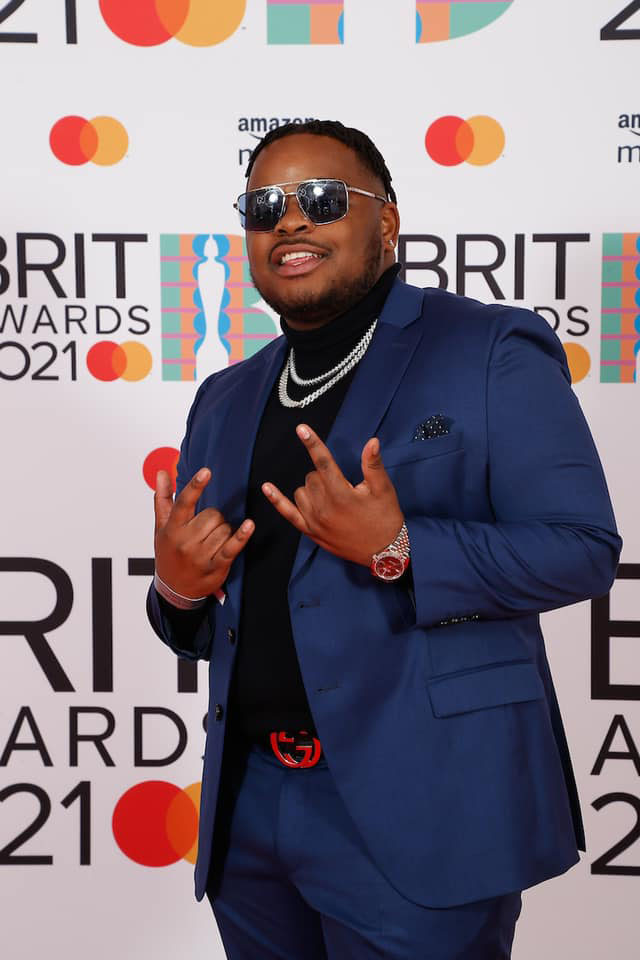 By Grant Moyo The energy in the studio was crazy! S1mba and Reason came through with the bars, which challenged me to up my game and record a new verse to match their energy, says rapper Kiddo CSA, conveying the tidings on the recent feature of the incredibly talented hip hop knockers on the remix offering of his record titled 'Haibo' — a South African expression for something surprising or sudden to hear. Having a go at it with a clean slate — trying hard to tick all the boxes — they equally raised bars with each heavy hitting delivery. Absolutely confident to move listeners with their heads held high — for what is worth, the stakes are higher than ever.
Considering their roaring careers and the versatility they bring behind the microphone — calling on international Zimbabwe-born British recording artist S1mba as well as South African musical artist and songwriter Reason, also known as Sizwe Alakine, to hookup with him in studio on the spic-and-span piece of music — is perfectly understandable. Kiddo CSA's speed plan — diced with a bloody profound gritty setting of poetry emotions to adapt and reshape in a pure music strategy — is selfsame clearly routed to a defined steam taking a turn to revamp and hype up the spirit behind his original track. The original version of Haibo which earlier this year mountedon the Top 40 Charts of Metro FM — a national radio station in South Africa owned by the public broadcaster — has since garnered over half a million streams.
Renewing a very word-splitting and lucid feat by fondly dipping into his pocket full of notional top notch quality, Kiddo CSA, born Sipho Ncube, is straight forward, down the line and calls a spade a spade — as he steps up his intensity, shaking out the truth from the streets — with all of this hinged on his lyrical genius and a smooth effortless tone. Falling into a convenient wobble, the eloquent hip hop act with bars and wisdom beyond his age, is no stranger to international collaborations. He broke into the music scene with the musical composition titled  Stay Down — a collaboration with American rapper Jayson Mick Jenkins, which was produced by Undfind.
Setting the tone, the Haibo remix follows suit. The beat to the latter fresh-cut song which was re-imagined by the producer of the original version — London Rhodes — who was present during the recording session at the Sportscene Studios in Sandton City, is a refreshingly soulful take on the original.
"Haibo which is a colloquial term used to express something of a shock — is the perfect expression of my life right now. It is me realising my childhood dreams coming to life day by day," Kiddo CSA said.
So happy and more than willing to contemplate and reminisce the genuine positive moment spent in the studio, S1mba, born Leonard Simbarashe Rwodzi, rose to prominence with his viral single called Rover, which earned him his first Brit Award nomination for Song Of The Year. In a really good space that makes life a thousand times easier, the recording artist of African lineage, who grew up soaked up in the UK music culture, gave a thumbs up to the value of creative contribution made to the song (Haibo remix) — optimistic it will strike the chords.
"Being in South Africa was a legendary experience and being in the studio with Kiddo and Reason felt natural. We connected and came together to bring a special approach to this remix," S1mba said.
Having been introduced into the music scene as a hip hop artist, Reason, born Sizwe Moeketsi Moniker, has already become a staple within the Amapiano genre (a hybrid of deep house, jazz and lounge music characterised by synths, airy pads and wide percussive basslines) — under the name Sizwe Alakine, his alter ego. With a career spanning over a decade proving his staying power as well as the ability to evolve and remain relevant in a rather cut throat industry — the multi-award winning artist has always had the audacity to join forces with musicians that are willing to grow and flourish.
"I really connected with the original version of Haibo, so when Kiddo asked me to jump on the remix, it made sense to me. I think people are going to enjoy the new take on a track that was already on fire," Reason said.
While recording labels pick the helm in artists possessing potential — channeling talents and skills with the grand resources to weather up the storm eye-popping the musical path that has been tried and tested — synergy and connection present artists with great opportunities to find sparks and end collaborations with newfound hope and freedom. Pretty groovy in superficial flows coalesced with punch lines, Kiddo CSA is bound to slingshot his undeniable natural endowment to global bird's-eye status.
Grant Moyo is a prolific writer, innovative media personality, entrepreneur and a creative artist who is passionate about using his creative mind for the betterment of society. Follow him on Twitter: @TotemGrantn Twitter: @TotemGrant