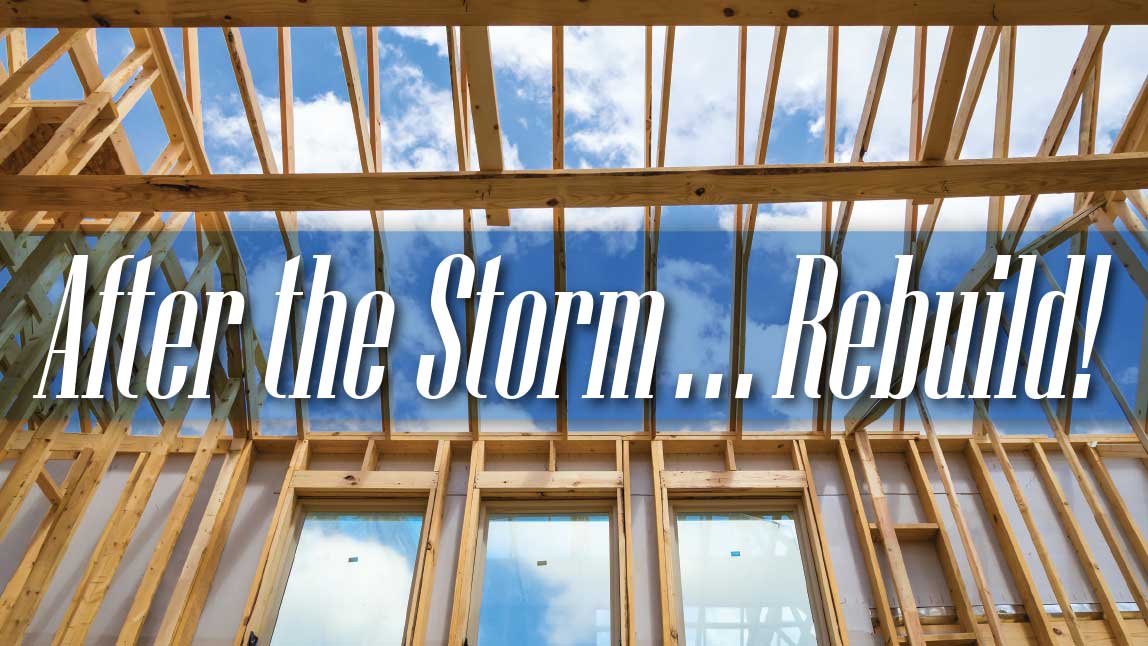 After a tragic event, be it the loss of a loved one, divorce or any form of loss many people give up on life and some after that loss  feel as if they will never recover or get back what they would have lost.
Hagar was seated in the desert after she had been thrown out of the camp of Abraham. Being a single mother and with no food or water she saw no future and had no hope. She was prepared for death but God heard the cries of her son and opened her eyes to a well of water that was before her.
Hagar could have died and her son's generation lost if her eyes had not been opened. Her pain blinded her to a well that was before her. Yes, at times some storms are very difficult and some situations are unbearable but we must not dwell on the pain, we must always get up and rebuild. After divorce or loss of a loved one some people give up on prospects of ever finding love and to a point that even if the perfect partner is presented to them, like Hagar they are blinded by their pain and cannot see the chance to a new beginning.
Some nations have so many prospects for the citizens and so many opportunities but the citizens can be blinded by their anger and pain towards the government that they can miss opportunities.
Your nation will rise again but which side of the story will you be on, those that through pain failed to build or those that say the storm has stopped it is time to build. This story is not limited to a specific group, everyone has had some form of storm in their lives and many never rebuild. Don't give into those emotions that tell you, it not possible to build again.
In the book of Isaiah, God instructed the people to turn their swords to plowshares and their spears to pruning hooks. After every battle we must rebuild. After the war many don't convert their swords to plowshares and they dwell on past experiences and as long as one does not  carry away the rubble and rebuild you remain stuck and at times become tormented by the past. Stress and anxiety build around you and you get deeper into the pain that you can't recover from. No matter how painful the situation was you can still build and recover from it.
Hagar could have died in that desert because she was blinded by pain but in that same dry place, she built a good life and even up to now the sons of Ishmael are masters of the desert and they are very wealthy. In a moment of hurt, she almost destroyed a great people because of her pain.
What have you lost because of the different storms of life? And are you prepared to rebuild or you feel trapped and you are now sinking in anxiety. Jeremiah the prophet said "See, today I appoint you over nations and kingdoms to uproot and tear down, to destroy and overthrow, to build and to plant." Do you notice the last two words of Jeremiah 1 verse 10 which are "build and plant"? If you don't plant or rebuild there is a law which says uncultivated ground always produces and instead of producing good things it produces weeds. After a loss many failed to build and, in the place where the new things were supposed to be rebuilt there now stands something negative. In a place God wanted to rebuild marriage now dwells bitterness anger and resentment. Any unoccupied space will always be filled up with something. It time to rebuild and not focus on our past. God bless you.
Humphrey Mtandwa is an anointed minister of the gospel and teacher of the Word based in South Africa. He has written several books including The Enoch Generation, Truthfulness and Theophany. He blogs at mtandwa.blogspot.com and can be contacted via e-mail or WhatsApp on +27 610286350.
Related Topics