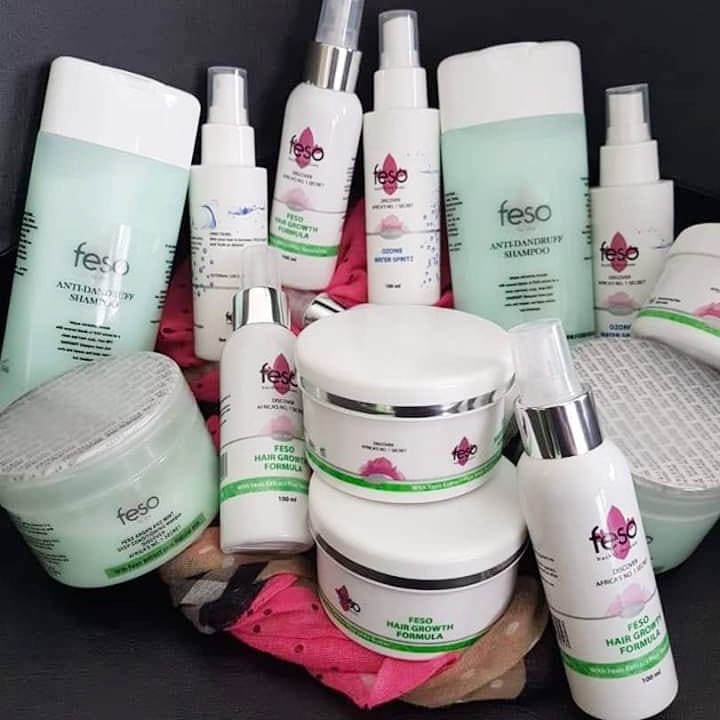 BY STYLE REPORTER Feso hair products, which were a hit in Zimbabwe between 2012 and 2019 before disappearing from the local market are back, thanks to Globavel Investments who are distributing the products locally.
The hair products, which are manufactured from a vine-like plant called feso or ruredzo in Shona and inkunzane or intekelane in IsiNdebele, are the brain child of South African based Zimbabwean Kuda Mupawose, a trichologist and cosmetologist.
Globavel Investment CEO Shepherd Kembo confirmed to Standard Style that the hair care products famed for protecting hair loss were back on the market.
"We signed a distributor/agency agreement with South African hair Products Company," Kembo said.
"I can confirm that the Feso hair products are now available at major pharmacies that include Greenwood, Diamond, QV, White Cross, MedOrange and Kings Pharmacies in Bulawayo."
Kembo said they were planning to expand the market and incorporate more pharmacies and retailers across the country.
The Feso hair products is available in seven products – Feso Growth Formula Spray, Feso Shea Growth Formula ointment, Feso Deep Conditioning Masque, Feso Anti-Dandruff/Clarifying Shampoo, Feso Liquid hair anti breakage, Feso Ozonated H2O Spritz and Feso Anti-aging Cream for skin.
Kembo said the hair products are panacea to women and men who over the years have been losing hair to tight braiding, thinning and falling as a result of wrong chemicals.
"Feso hair products are accessible to Zimbabwean women and men who would like to make use of this effective hair product range with amazing results," he said.
"Feso hair products are available in the United States, United Kingdom, Australia, Namibia as well as Botswana and have just listed in Nigeria and Zimbabwe."
According to the Feso website, hair loss causes a great deal of mental anguish, worry and stress.
"Considering how widespread hair loss and the issues relating to the psychological impact it can have on its sufferers, it is still a surprisingly taboo topic to talk about it," the website reads.
"This means that for the majority of men and women, going bald is something that is suffered in silence."
Related Topics