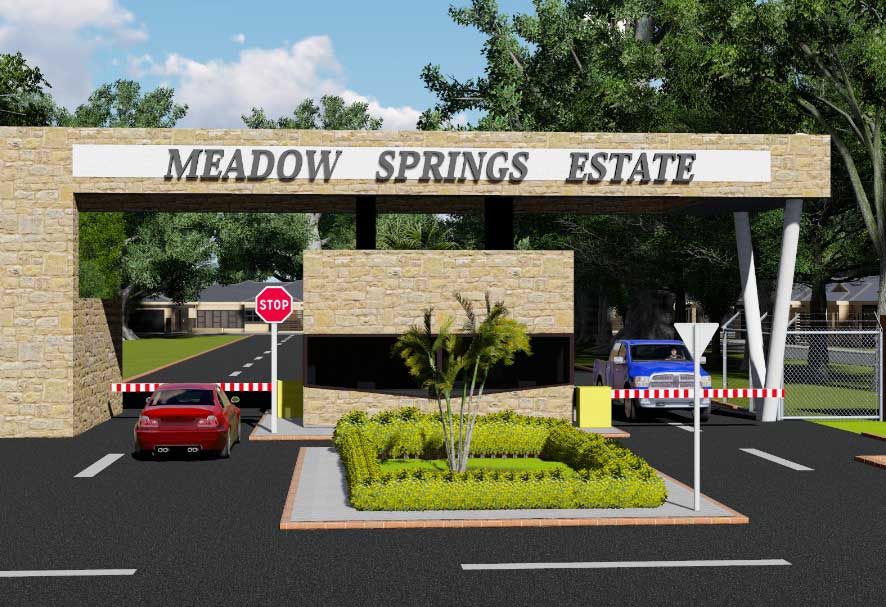 BY JAIROS SAUNYAMA A housing project that is taking shape outside Marondera is destined to change the face of the area upon completion due to its modern and smart facilities.
The project, situated along Marondera-Wedza Road is expected to be home to those who desire an elite lifestyle, away from congested cities and towns.
Diasporans and locals have been jostling to secure residential stands that range from 800m2 to 3 000m2 while others are vying for the commercial stands.
Meadow Springs Golf Estate sits on an 800ha piece of land and has since attracted the tag Marondera's "New City" due to its modern facilities.
The project has reserved space for a business centre, golf course, diplomatic houses, primary and high schools, medical centre and a service station among other structures.
The inhabitants will also be treated to high speed internet facilities and biometric security systems upon completion.
About 2 000 home-seekers are expected to benefit from the project.
The estate is adjacent to Marondera's plush suburb of Paradise Park and borders with the Marondera University of Agricultural Science and Technology (MUAST).
The project proprietor Langton Nyatsambo said the area resembles a modern city where home owners access all facilities without traveling to other areas.
"We came up with this concept to bring modernity to the people. For example, we have a university near us hence we are going to construct houses for students near the campus," he said.
"There is a business centre where malls are to be constructed, schools, WiFi and diplomatic houses among other things. There is no need for a person to travel to Harare for facilities, we are here to decongest the city."
The project is taking shape with servicing already done.
A drive past the area has left motorists being attracted to the under construction state-of-the art entrance.
"The project was funded with little money but here we are, it is a first of its kind in this area. Upon completion of servicing area we would have used hundreds of millions. It's a massive project," Nyatsambo said.