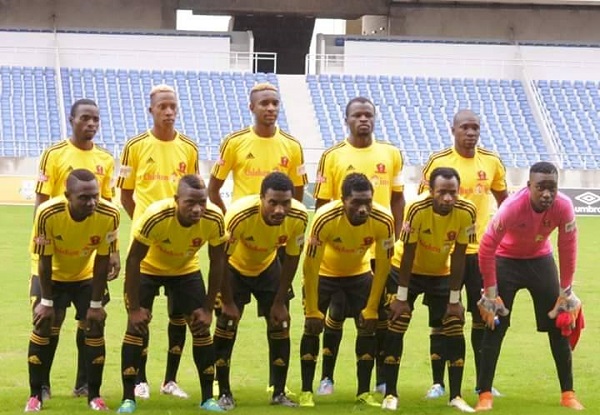 BY FORTUNE MBELE
CHICKEN INN FC…….(0) 1
HARARE CITY………(0) 0
CHICKEN FC bounced back to winning ways following a hard-fought victory against Harare City at Luveve Stadium yesterday to reduce the gap behind leaders FC Platinum to six points.
A late goal from defender Vincent Moyo ensured they collected maximum points and capitalised on FC Platinum's draw at home against Black Rhinos.
Moyo headed home a Brian Muza cross with 82 minutes played. The Gamecocks had toiled all day trying to get their groove on but to no avail.
The GameCocks were winless in their previous two encounters and were in desperate need to get a result from the visitors.
"It was very important to win this game we needed it. It's three points in the bag and we look forward to the next game. This is a game that could turn our fortunes around. Hopefully, this is a game that gives us confidence going into the next games. Much credit to Munashe Pini who came on in the second half and gave the team some energy and urgency," said Antipas.
Mangwiro felt they deserved at least a point.
"I thought both sides were cancelling each other out of the game. I thought we deserved something out of the game," said Mangwiro.
Muza was first to come close for Chicken Inn after six minutes but his shot on target from inside the box was well saved.
He had been sent through on goal by Clive Dzingai. Muza, who was causing problems for the Harare City defence in the early stages of the game saw his long-range effort after eleven minutes go over the bar.
Castle Lager Premier Soccer League results and fixtures
Friday: Yadah 3-0 Whawha Yesterday: Chicken Inn 1-0 Harare City, Cranborne Bullets 1-0 Ngezi Platinum Stars, Herentals 1-1 Highlanders, FC Platinum 1-1 Black Rhinos
Today: Tenax v Dynamos (Vengere), Bulawayo Chiefs v ZPC Kariba (Luveve), Triangle v Manica Diamonds (Gibbo), Caps United v Bulawayo Chiefs (National Sports Stadium)