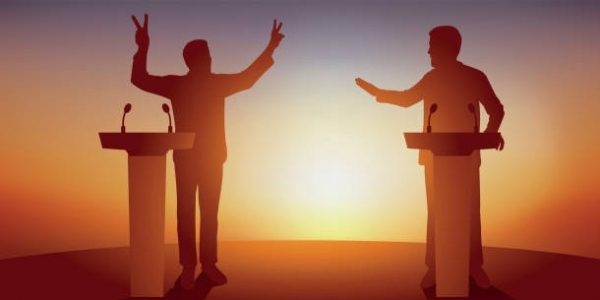 BY JAIROS SAUNYAMA The SAYWHAT annual Speak And Solve Initiative (SASI) debate and Quiz Challenge competitions have for the first time cascaded to the grassroot level where 47 tertiary education institutions from all provinces in Zimbabwe took part.
The final competitions hosted at SAYWHAT's newly built state of the art Studio of Choice, saw 10 provincial higher learning institutions battling for honours in Harare recently.
Both the SASI debate and the Quiz Challenge competitions are a brainchild of the Students And Youth Working on reproductive Health Action Team (SAYWHAT).
This was the fifth edition of the SASI debate while the Quiz Challenge is the fourth edition.
Traditionally, participants were drawn from universities only.
SAYWHAT information officer Costa Nkomo said the two competitions were traditionally for state universities only, but the organisation realised that there was a gap at the grassroots level.
"The fifth edition of the Speak and Solve Initiative debate and the Quiz Challenge competitions are unique this year," Nkomo said.
"For the first time, we have 47 tertiary institutions that took part in this competition which started at provincial level.
"We have widened our net and scope to include colleges and polytechnics in the spirit of inclusivity and comprehensiveness.
"We are not leaving anyone behind. So, the contestants featuring at these finals are the champions from their respective provinces. It is now a battle of the champions.
"We appreciate the significance of every student in the fight against the spread of sexually transmitted infections (STIs) including HIV.
"As an institution that deals with comprehensive sexuality education, we need to have every student on board hence students from polytechnics, colleges and vocational training centres also need this space to contribute to the production and dissemination of health information services."
The fifth edition of the SASI debate was running under the theme Nurturing ideas for a healthier society through debate while the quiz challenge was running under the theme, Enriching the mind: a step towards a healthy generation.
Both competitions are supported by the Sweden embassy in Zimbabwe among other running programmes at SAYWHAT.
Apart from health issues, the participants debated around gender equality and equity, gender-based violence and human rights issues.
Some new learning institutions that participated at the two competitions included Morgenster Teacher's College, Gweru Polytechnic, Masvingo Polytechnic, Bulawayo Polytechnic and Chibero Agricultural College, among others.