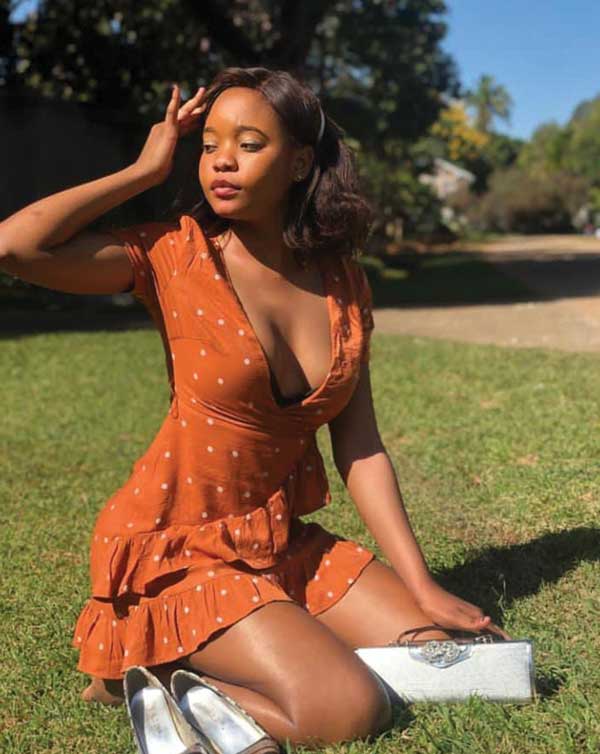 BY BRIDGET WADZANAI MAVHIMIRA SOCIALITE Tanatswa Miranda Munyoro has dismissed her "slay queen" tag insisting that despite her beauty, she does not have money to fall under that category.
Munyoro, fondly known as Randah Munroe by her peers, is a second year student at the University of Zimbabwe pursuing a degree in Multi Media Production.
"Beauty is in the hands of the beholder, so I would give myself a five out of 10," said Randah Munroe.
Randah said she wondered how she fits into the slay queen class.
"Possibly it emanates from how my skin glows and my choice of fashion," she said.
"I am interested in fashion so in a crowd of several cool kids, being a fashion trend setter I find myself being outstanding.
"I do respect people's opinions if they are to call me a slay queen as the real definition of a slay queen is someone who dresses well and sexy."
Randah Munroe and her twin sister Natsai Stephanie are brand ambassadors of the Zimbabwe Twin Association.
Just like most young women in their early 20s, Randah Monroe is aware of some of the most expensive and classy restaurants such as Yanaya, Lush, Freshlyground and prefers having her meals there.
"I always make sure I go out on a weekly basis, but it is determined by my pocket," she said.
Related Topics