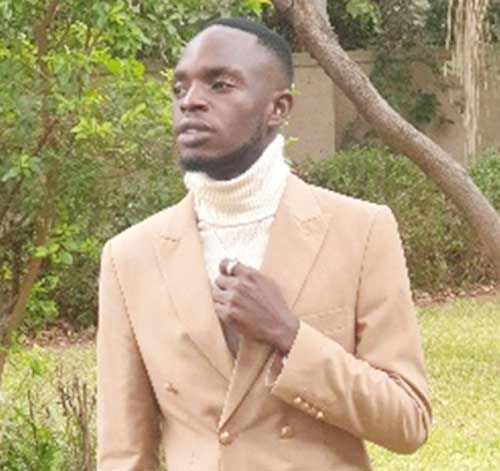 By Takemore Mazuruse The fight for gender justice and equality has become one of the topical issues particularly in Africa where embedded effects of patriarchy have continued to take a toll on the quest for equality.
Development players and gender rights activists have continued for a shift in the status quo with a view to emancipate women from the shackles of gender injustice.
Rodney Mutombo , a 23-year-old director of Women Excel Trust, is one such young feminist who has spearheaded the anti-child marriage  campaign dubbed Regai Dzive Shiri  at a regional level in order to get onboard community leaders, social key changer, policy makers so that they can enact stiffer penalties on child marriages perpetrators and support community champions to end child marriages.
Mutombo through his unrelenting commitment to the fight for justice has rattled many who perpetuate sexual violence, gender based violence , and emotional abuse onto the innocent lives of the innocent young women and girls in both rural and urban areas of Zimbabwe and beyond the borders.
"In responding to the plight of women and girls, I am going an extra mile in advancing and protecting women`s rights.
"Since the existence of my organisation, I have experienced mixed feelings over society's use of culture and pseudo social values in covering up for their social ills and sins for so many years, but I won't stop at anything.
Women Excel Trust also works with boys and men and has established "men and boys' forums" under their banner Gota Rapinda Munhanga in which males of all ages are engaged in conversations that seek to protect girls and ending child marriages and other social ills.
Mutombo's work sometimes attracts backlash and hostility from some traditionalists and some religious leaders and elders who view his  work as a threat to traditional norms and existing value systems .
"It's not easy advocating for gender justice in a largely patriarchal society and sometimes I get attacked for my views and stance," he said.
"However, this has not deterred me from investing in positively shaping the future of girls and young women, a future where girls and young women can fully enjoy their full human rights without being made to believe that their rights are a favour extended to them," he said.
Mutombo, who has also been involved in gender justice and end GBV campaigns with Padare Enkundleni Men's Forum on Gender through the university clubs, has a background in business management and finance, but has largely focused on his passion on gender related issues.
"I am the founder of Women Excel Trust, a male feminist led-organisation that focuses on equipping adolescent girls and young women with leadership and survival skills, address the concerns of the girl child and protect her from all the threats that may potentially destroy her dreams, hopes and full development," he said.
"Through Women Excel Trust, I have helped many girls in need in Zimbabwe and beyond —girls who are victims of rape and other abuse, girls who are poor, girls who need counselling or education or access to the justice system or escape from child marriages."
Women Excel Trust programmes offer assistance to victims of rape and abuse including psychological support, leadership development, legal support, referrals to shelters, and transportation to police stations, courts, and hospitals.