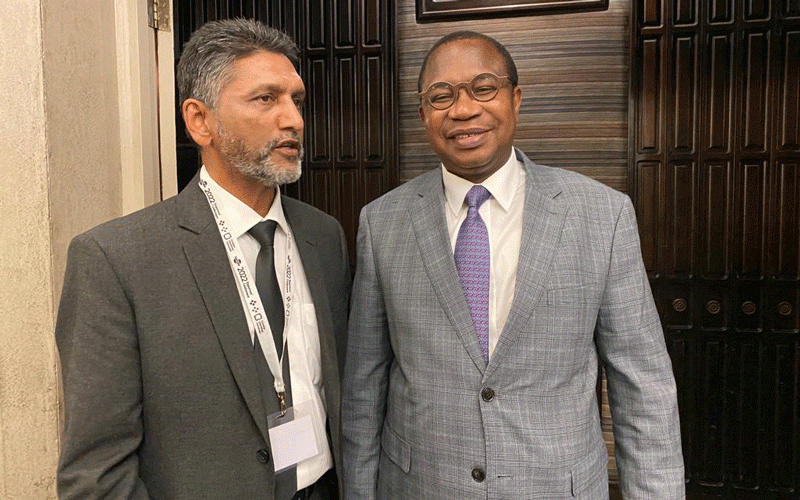 Zimbabwe's plan to develop a regional financial services hub in Victoria Falls will be achieved if Harare works hard to iron out hurdles that usually affect crucial programmes, the chief operating officer of Mauritius Finance said Friday.
Vinod K. Bussawah, who also chairs the board of Harare-based financial servkces outfit Bard Santner Markets Inc, said groundwork for the financial centre had already been laid after the launch of Victoria Falls Stock Exchange, with trades exclusively in United States dollars.
He said Zimbabwe must put together an attractive policy framework to back its vision.
Bussawah, who spoke during a panel discussion at the Bard Santner - sponsored ZimTrade exporters conference in Harare, said there were doubts over Mauritius' ability to establish a financial centre when the idea was first mooted.
"I am excited by plans to establish the Victoria Falls Offshore Financial Services Centre," Bussawah said.
"If done right, this will be the first step towards establishing trust and attracting global finance, bank deposits and capital," he said.
"Our experience is that money initially starts timid and doesn't stay in the banks for long, but over time it eventually settles and then finds its way into the mainstream economy."
"The establishment of the Victoria Falls Stock Exchange is a good move. We have no doubt the exchange will attract quality listings and significant capital.
This is pre-emptive, but my institution is working on listing a foreign asset on the exchange.
"This will bring breadth, diversity and opportunity to the capital market, which would otherwise not be possible. A good foundation for these plans would be establishing a Mauritius-Zimbabwe Business Council with a joint secretariat of Mauritian and Zimbabwean businesspeople," the Bard boss added.
"This council can be created to provide companies in Mauritius and Zimbabwe a unique channel for information sharing, establishing partnerships, trading, and attracting foreign investment. The council will further help with advice on doing business in both countries," he told delegates.
Mauritius boasts more than two decades of track record in attracting cross-border business, investment and finance.
As an internationally recognised jurisdiction of major repute, it is home to international banks, legal firms, corporate services, investment funds and private equity funds.
Zimbabwe has ambitions of doing the same, with Victoria Falls, the country's premier tourist destination, being positioned to become its financial services hub.
Since its independence in 1968, Mauritius has successfully progressed from the sugar-based monoculture to a diversified economy that includes manufacturing, tourism, finance, and budding high-tech sector. Its gross domestic product has grown by more than 3.5% annually over the last 30 years.
The Mauritian miracle resides on essentially two factors.
First, Mauritius embarked on reforms and adopted policies that led to a higher level of social cohesion, welfare and economic growth, while aiming at narrowing the level of inequality among its population.
Related Topics