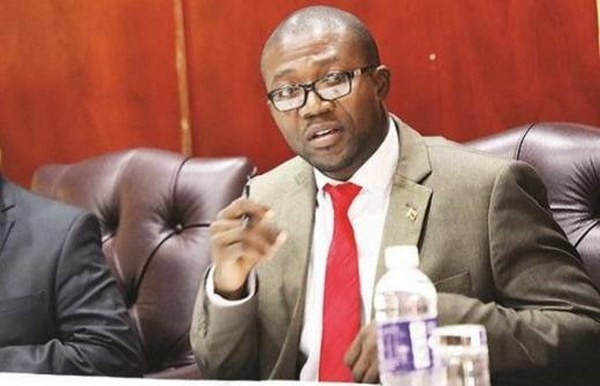 Tourist arrivals at Zimbabwe's destinations surged by 165% during the nine months ended September as global markets responded to significant relaxations of pandemic-induced lockdowns, a cabinet minister said on Friday.
Environment, Climate, Tourism and Hospitality Industry minister, Mangaliso Ndhlovu said 693 498 tourists trooped to Zimbabwe's resorts during the period with domestic arrivals boosted by several promotional campaigns launched in the past two years to rebuild the industry.
Ndhlovu said this figure was 261 415 during the same period last year.
The tourism industry suffered the worst blows during two years of Covid – 19 induced hard lockdowns, which in 2020 saw arrivals plummet by over 90% as governments directed travellers to stay at home to avoid deadly contagion.
Room occupancy rates across hotels dropped to about 12% at the height of the pandemic in 2021, sparking off sector- wide catastrophe as firms collapsed under the weight of unsustainable overheads.
Average occupancy rates climbed to 21% at the end of last year, according to official data, before reaching 42% during the period under review.
In advanced economies companies were saved by the injection of over US$5 trillion by governments to help them ride out the storms.
Developing countries, including Zimbabwe, struggled to secure the scale of bailouts required to pay workers and other commitments.
However, domestic tourism firms invested US$306,7 million during the review period, helping them reposition ahead of a projected return to boom times.
The US$306 million was three-fold higher than US$90 million channelled into the sector during the same period in 2021.
Most of the funding was invested in improving accommodation and the acquisition of vehicles for car hiring firms.
"The first nine months of 2022 have seen a 165% rise in tourist arrivals to 693 498 from 261 415 in 2021," Ndhlovu told Standardbusiness.
"This is more than double the international arrivals received in the first nine months of 2021 (164 062).
"The average occupancies for the first nine months of 2022 also had a significant growth of 21 percentage points from 21% in 2021 to 42% in 2022.
"Overall, this performance was reinforced by domestic tourism which has remained dominant, contributing 95% of tourism business in 2022.
"Like any other country in the world, Zimbabwe is traversing through recovery from the effects of the Covid-19 pandemic and the on-going war in Ukraine which, has affected global economies, travel and trade."
Given this current economic situation, the tourism sector is implementing the National Tourism Recovery and Growth Strategy which is driving the growth of tourism in the country mainly through campaigns to accelerate meetings, conferences and exhibitions and domestic tourism.
The ZimBho, MeetInZim and InvestInZim campaigns have stimulated domestic and business tourism as well as investments for the recovery and growth of the sector. These campaigns have contributed to tourism growth doubling for January to September," he said.
In his 2023 national budget presented last Thursday, Finance and Economic Development minister Mthuli Ncube said prospects for the industry were promising.
"The tourism industry is expected to continue to grow in the outlook, benefiting from the recovery in international tourism, coming in of new players in the aviation sector and meetings, incentives, conferences and exhibitions (MICE)," Ncube said.
"Therefore, tourists' arrivals are expected to increase to 1,4 million in 2023, while tourism receipts are projected at US$623 million.
"Growth of the sector will be anchored on international tourism marketing and promotion."
He added: "In 2023, government will increase marketing and promotion efforts through the deployment of tourism attachés at our embassies to aggressively promote destination Zimbabwe in key source markets that include China, France, Germany, India, Japan, South Africa, UAE, the United Kingdom and the United States of America.
"The deployment of attachés will be complemented by active participation at flagship regional and international tourism meetings, conferences and exhibitions, marketing and promoting Zimbabwe's tourism to the world through promotion programmes like VisitZimbabwe, MeetInZimbabwe and InvestInZimbabwe campaigns."
Related Topics