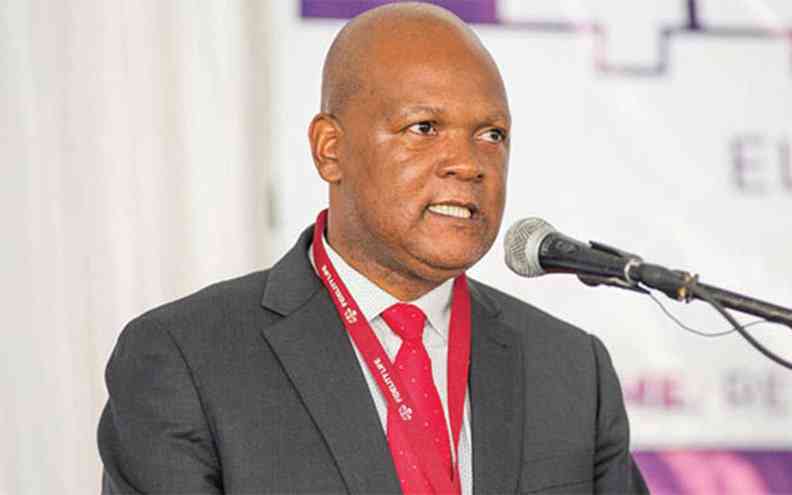 Zimbabwe Stock Exchange (ZSE) chief executive officer Justin Bgoni says the recent wave of exits from the main bourse is not an indicator that firms are dumping the ZSE, but that companies are looking to raise capital.
Last week, fast-moving consumer goods manufacturer Innscor Africa Limited (IAL)became the latest firm to announce that it was delisting from the ZSE as it sought to raise US$56 million in capex for its current financial year ending June 30, 2023.
The firm is expected to list on the foreign currency dominated Victoria Falls Stock Exchange (VFEX) on the 24th of next month.
On Friday, IAL's jointly controlled food manufacturer National Foods Holdings Limited, listed on the VFEX which followed listings of other firms such as Simbisa Brands Limited.
The ZSE has performed badly in efforts to attract foreign direct investment which led Bgoni to declare it as "the worst performing market" in Africa last August.
Last year, after reaching a peak of over $3 trillion in market capitalisation in the first half of 2022, it later fell to less than $2 trillion.
As of Friday, the ZSE had a market capitalisation of $2,35 trillion showing its high volatility.
"In our mind, it's not fleeing. It is a matter of giving companies options to decide what they are going to do to grow.
"So some companies are looking to raise money and that is the reason why they are going to the Victoria Falls Stock Exchange," ZSE Bgoni told Standard Business, before IAL's announcement.
"We are in constant talks with government in terms of changing some of the tax incentives — you know tax penalties that are making the ZSE very unattractive — and we think we are making progress.
"We don't want to say too much but there are signs that we are making progress."
The VFEX provides listed firms tax breaks, which allows investors to maximise their profits.
Investors in VFEX, both residents and non-residents, pay no capital gains tax, while non-residents pay a 5% dividend withholding tax.
IAL, in explaining why it was divesting from the ZSE, said the government would allow exporting firms on the platform to retain 100% of their export earnings.
Currently, exporting firms are only allowed to retain 60% of their forex export revenue and the rest is surrendered to the central bank which converts the money into Zimbabwe dollars at official forex rates and gives back to the company.
"The government's increase in the retention ratio for exporters listed on the VFEX to 100% will enhance Innscor Africa's ability to settle its foreign currency liabilities and preserve value in an inflationary environment," IAL chairman Addington Chinake said.
In order the stop the bleeding, the ZSE is investing in collective investment schemes such as the real estate investment trusts (REITs).
Last year, the ZSE listed its first REIT in November from the Tigere Property Fund Real Estate Investment Trust that has a net asset value of US$22,2 million.
Statistics from the Securities and Exchange Commission of Zimbabwe (SecZim) show that after the listing of five collective investment schemes in 2022, the value of the assets under management reached $55,6 billion.
"Things like REITs, new things, help the market get excited and I think REITs will bring in a new type of investor," Bgoni said.
"The beauty about REITs and what has already been emphasized is that 80% of the profit is paid as dividend so you tend to get money every year so you attract a different type of investor, one who wants money all the time so hopefully there will be more life on the ZSE."
According to SecZim, by the end of Q3 2022, the number of unit holders in these collective investment schemes stood at between 80 000 and 176 000.
Related Topics