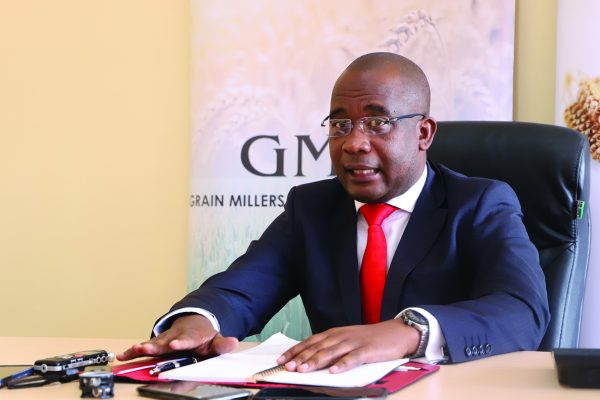 BY FREEMAN MAKOPA THE Grain Millers Association of Zimbabwe (GMAZ) says the milling industry has put in place measures to protect companies from closing on account of grain shortages.
Zimbabwe's milling industry has of late hit turbulent times amid revelations that some companies have suspended operations after a flood of cheap imported mealie-meal pushed them to the brink.
GMAZ chairman Tafadzwa Musarara told Standardbusiness on Friday that operators were working around the clock to secure raw materials in order to sustain production, supply markets and protect jobs, which have declined to 13 800 workers from about 16 000 a few years ago.
"We don't anticipate any of the milling companies closing down on account of grain shortages," Musarara told Standardbusiness.
"We have a plan in place. We are currently operating at 45% capacity and the market is well supplied and we believe that aggregate demand is slow and it will peak as we enter the agricultural marketing season.
"We have cotton, maize and other crops being sold and that will inject a lot of cash into the rural economy.
"Artisanal mining is peaking up after the end of the rainy season so we expect more incomes in the rural and mining communities.
"We are reaching convergence with the government on other issues and food security is the responsibility of the government and we are there as agencies.
"We are working very well and it is in our best interest that we help the market in order to meet commercial and viability objectives."
The GMAZ last month secured 400 000 tonnes of maize as a means of ensuring food sufficiency in the country.
The sourcing of maize by the GMAZ followed an invitation by cabinet in February for private grain millers to commence maize imports using free funds to complement local stocks.
Food shortages in Zimbabwe, along with the world, have been attributed to cuts in supplies after Russia invaded Ukraine in February.
Estimate iindicate that Ukraine has 20 million tonnes of grain in its silos, but has challenges moving it since ports have been closed as a result of the war.
The conflict between the two countries has pushed up the prices of various products.
This has also resulted in some countries rationing the number of items that customers can buy.
Musarara allayed fears that with grain shortages affecting millers, the sector could be forced to cut jobs.
However, he said improvements in technology, which have seen some jobs being taken over by machines, would always have a bearing on labour trends in the industry.
"We are currently at around 13 800 jobs," he added.
"We are acquiring equipment that uses lesser labour. We used to be around 16 000 but because of technology we tend to shed off some of the workers."
Related Topics