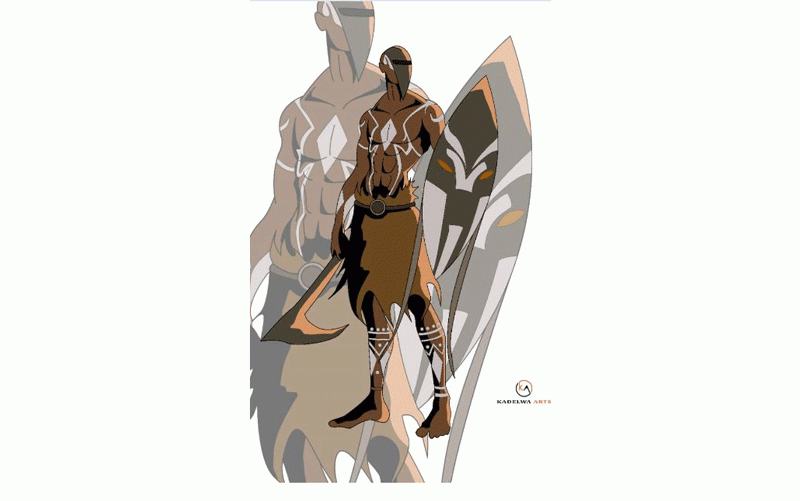 PLUMTREE-BASED Kadelwa Joab Ndlovu is a proficient visual artist in both fine and digital arts who mostly focuses on digital arts which he calls Kadelwa Arts.
Ndlovu, who has featured in numerous Zimbabwean, South African and Botswana exhibitions — including at the recently held National Business Youth Expo 2022, will tomorrow launch his animated story called The Wonder Girl in his home town.
"My work recreates the innocence and mystique of childhood stories. I draw with Illustrator and blend texture and colour using photoshop to enhance the cinematic feel of digital art. Drawing inspiration from fairytales, history, myth and fantasy, I create images evocative of another time and place. I create images that draw the viewer into a story that provides an escape from day-to-day realities," Ndlovu told NewsDay Life & Style.
Ndlovu said his animation story Manake, the girl of wonder, was raised in a small village called Dombodema, a very fertile land where people lived in harmony.
"The people used to worship a god called Tjilisamulu and it was a golden statue mounted at the centre of the village. But only the brave were allowed to go there for offerings. The golden statue had a precious ornament on its head. When the whites came and saw the value of that statue, they stole it, triggering misfortunes for the Dombodema people. Rains completely stopped and drought befell the people," he said.
"Following the drought, animals died and it was only later that the village discovered that Manake had godly powers. Those powers entered Manake when she visited the statue at the back of the elderly persons who had been allowed to pay homage to it. When she saw that she had powers, she was trained on how to use them in another village, but she was pirated to Great Britain," Ndlovu narrated.
He said while he was very visible on the digital landscape, he preferred live events for personal interaction.
"Seeing a person face-to-face is good, unlike online interactions which may not be timely," Ndlovu explained.
"My biggest surprise is to shock my country one day with this animation work I am working on and people have been waiting too long for it. Mostly I would love one day to uplift our unknown works to the world because sometimes I feel undermined as I showcase my works and hear people saying, 'Can Zimbabweans create such kind of artiste works?'"
Ndlovu believes he improves on his each time he creates a piece of beautiful work of art and he has kept creating competition for himself over the years.
Follow us on Twitter @NewsDayZimbabwe
Related Topics