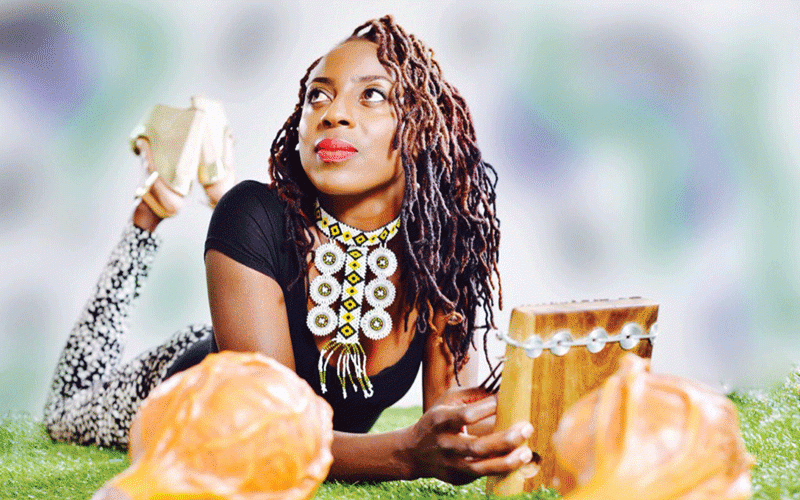 MBIRA princess and poet, Hope Masike says since time immemorial art has been positively used to expose problems in society.
Masike, who is also a board member of the National Arts Council of Zimbabwe (NACZ), made the remarks in an interview with Heart & Soul Broadcasting Services (HStv), a radio and television webcast owned by Alpha Media Holdings (AMH).
AMH are also the publishers of NewsDay, The Standard, Zimbabwe Independent and Southern Eye.
"Art is undeniably being used to tackle social imbalances in the country, but culturally artistes are devoted to not pointing fingers, but only mention and expose problems. When it comes to art being used to expose social challenges happening in society, I like the approach that the late Oliver Mtukudzi used to take which is cultural," she said.
"In our culture we do not point accusing fingers at each other, but use subtle ways to expose wrongdoing. For example, when people went for Ndari (traditional beer-drinking binge), they would sing and one would know they are the ones being referred to just by the content of the songs even without mentioning their names."
Masike said artistes had a role to play in advocating for social justice, but advised that it must be done according to culture.
"As artistes we have that role, tinongoonawo zvisina kumira mushe and tongoimbawo (we notice the bad things happening and we sing about them.) Shona is beautiful because the way we sing does not point fingers at people, but we just provide social commentary," she noted.
Masike said the current state of the country's creative industry was a reflection of all other industries in Zimbabwe.
She said while artistes were in the spotlight and sometimes it might seem as if they were suffering the most, they were just a reflection of society.
"Creative artistes are in the spotlight, so it looks like we are over-doing certain things or we are suffering more than others. This is how it has always been with music and art, a reflection of society," she said.
Masike said being NACZ board member had catapulted her to a vantage position.
"As artistes or in any other sector, people are always complaining about something not going well. When you are finally in a position of doing something about it or hearing what people have to complain about, it a huge blessing," she said.
"It means that I have been given a chance to leave a mark and make a change, which makes me very excited about it. I believe that the work we are doing as NACZ will leave a positive mark in the industry."
Having formulated a music strategy policy, Masike said NACZ was working on coming up with one for the film sector and many other platforms in the industry.
"One of the great things that has already happened at NACZ is the formulation of the music strategy policy which is the first time Zimbabwe is having this policy. The process of formulating it took a lot of effort and resources that were put in to achieve the desired outcome," she said.
"There are a lot of bad things that people love to complain about the Zimbabwe arts industry, but as an individual you need to ask yourself: Am I doing anything to better the situation or worsen it?"
Related Topics