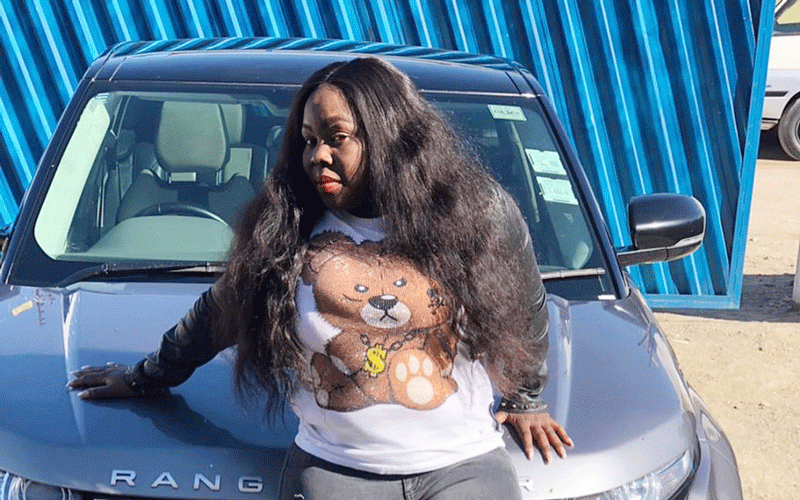 Two senior police officers are accused of mishandling a case where a Beitbridge businesswoman and socialite is facing allegations of stealing her own luxury car.
The two senior cops identified as Chief Superintendent Gomwe and Inspector Michael Chiodza from the Zimbabwe Republic Police (ZRP) Vehicle Theft Squad (VTS) are accused of ignoring what appeared a genuine earlier report of car theft by Tapiwa Hillary Moyo.
Moyo had been dispossessed of her Range Rover Lummer car, which she later repossessed from some Harare dealers believed to be funding illicit police operations to get the car back.
Also under spotlight is how Chaodza may have, without following due procedure, released the said vehicle to Harare businessman Godwin Mhishi from whom it had earlier been seized by the Zimbabwe Revenue Authority for an expired temporary import permit.
Police spokesperson Assistant Commissioner Paul Nyathi confirmed the ZRP is investigating the case.
"We are investigating that case where we have two reports from one Priscilla Tapiwa Hillary Moyo and Godwin Kelvin Mhishi," said Nyathi.
"We need comprehensive information as regards that issue.
"We are also keen to establish the role of Mhishi in police investigations," he said in response to allegations that Chiodza and his team were instructed and funded by Mhishi.
Mhishi is accused of dropping the name of President Emerson Mnangagwa when he forcibly took the car from Moyo.
Moyo and Mhishi are said to have fallen out after some joint business transactions went sour.
Mhishi then took Moyo's two cars allegedly saying he was untouchable because of his proximity to Mnangagwa, according to Moyo.
Moyo on September 5 reported the case at Borrowdale police station recorded as CR 181/9/22 at Borrowdale Police Station for theft of two motor vehicles a Range Rover Lumma registration number XGRACE1GP and another Range Rover Evoque registration number ADA1218.
Two days later Mhishi is said to have opened a case againt Moyo after learning that he was a suspect in the businesswoman's case.
After getting no joy from the police and hearing that her car was released from Southern VTS, Moyo went to where Mhishi had parked it and drove it to Beitbridge.
She was arrested 80km from Beitbridge on Chiodza and Gomwe's instructions.
On the same day Chiodza and some other policemen drove in a private car to Beitbridge where they took Moyo to Harare although their trip appeared not to have followed proper police procedure.
Chiodza refused to explain who fuelled the private car he used after allegations that Mhishi could have been behind their expedition.
"I can refer you to Chief Superintendent Gomwe. He knows everything. I cannot answer you at all, but yes we picked a woman from Beitbridge in connection with car theft," he said.
Moyo said Mhishi forced her to sign an affidavit purporting she had sold the car to him, but the paper was not commissioned.
"I was under severe duress after Mhishi forcefully took even my sister's foreign registered vehicle Range Rover Autobiograph with registration X-Grace 1 GP belonging to Fortunate Tarwireyi and my Range Rover Evoque" she said.
Her lawyer Admire Rubaya said magistrate Yeukai Dzuda granted her $50 000 bail when she appeared on Thursday at the Harare Magistrates Court.
Related Topics