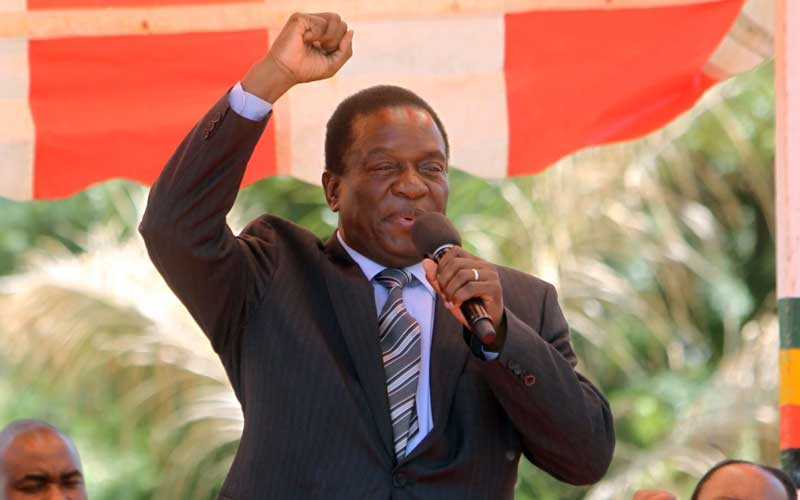 POLITICAL analysts have described President Emmerson Mnangagwa's bid to fast-track Zanu PF party constitutional amendments as risky, saying it could backfire.
The Zanu PF leader has reportedly moved to amend the party constitution to set up a council of elders, which will serve as an advisory team to the State President.
It is also believed that Mnangagwa hopes to tweak the constitution to allow him to continue serving as the party leader after his two five-year terms as State President have expired — taking a cue from China's Communist Party.
Zanu PF secretary for legal affairs Munyaradzi Paul Mangwana told NewsDay that the council of elders will comprise the old guard retired from government, and former party presidents.
Political scientist Eldred Masungure said Mnangagwa wanted to ensure the security of his family.
"He (Mnangagwa) is doing this for his own and family security beyond the presidential limit. He wants to take the shelter under the party in the event his successor wants to frustrate him. The party is more supreme than the State, if he gets the two-term limits in Zanu PF, then he will also be more in charge of everything," Masunungure said.
Political commentator and International Crisis Group consultant Piers Pigou said: "This won't be the first time an effort has been made to try and control State House from the ruling party headquarters, but as we see elsewhere there is much precedence for the dangers of putting in place what may eventually and inevitably become two centres of power and divide those who are uplifted through patronage into most senior positions of the State."
Pigou said this would assist Mnangagwa to consolidate his centre of power.
"It's a highly risky strategy in some respects, but will be contingent on the party leadership having firm control over the other appointments."
He said it would generate an alternative centre of power as the Presidency would not want restrictions from the party headquarters.
Political analyst Effie Ncube said: "Amending a constitution is indicative of desperate and dangerous intentions to hold on to power at all costs. The so-called council of elders will be nothing more than a group of failed hangers-on who have turned politics into an industry and who fear life after power. Mnangagwa and his party bigwigs are spent forces with nothing to offer."
Another political analyst Ibbo Mandaza said: "It's so speculative — first of all, will he get there in the second term if there is a democratic process that allows others to contest at the congress? Even if he wins at an internal congress, will he go through in a normal democratic election?"
Mandaza said such behaviour was predictable in Zimbabwean politics and typical of someone who wants to hold on to power for life.
"The other one before him (the late former President Robert Mugabe wanted to be there for life. Maybe he also wants to be there for life, but history has a way of dealing with such ambitions," Mandaza said.
Follow us on Twitter @NewsDayZimbabwe
Related Topics