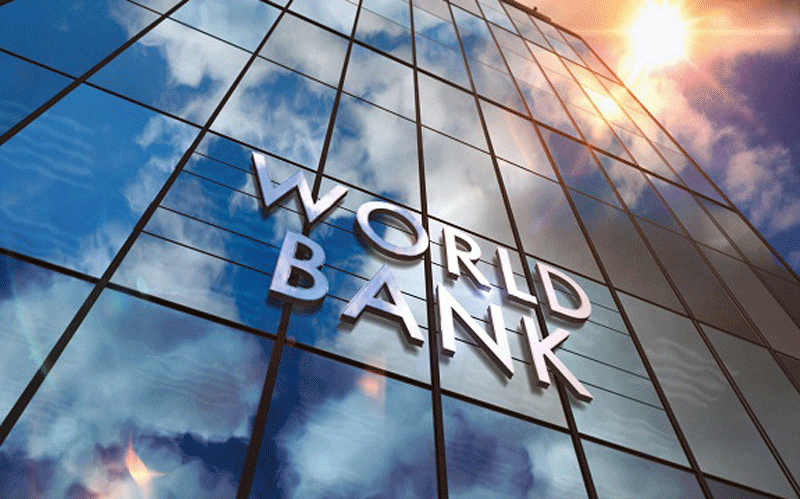 THE World Bank (WB) says Zimbabwe needs about 15% growth, single digit inflation and about 9% increase in productivity annually to reach an upper-middle-income status by 2030, in an outlook that rubbishes the government's targets.
Currently, the economy is working under an economic blueprint, the National Development Strategy 1 (NDS1) expected to end by 2025.
Under this blueprint, the country was supposed to grow by 5,5% by the end of this year, 5,2% in 2023 and 2024, before slowing to 5% by 2025.
However, owing to the continued depreciation of the Zimbabwe dollar as a result of inadequate support levels, the Treasury lowered its growth rates to around 4,6% which is lower than originally projected.
This comes as the volatile local currency has resulted in triple digit annual inflation of 280,4% as of last month, with optimistic hopes of reducing to double digits.
"Our simulations show that the economy will need to grow at much faster speeds than it is currently growing to converge to the upper-middle-income club. For the next few years, GDP (gross domestic product) growth will need to accelerate, and this is set, at a double-digit rate and inflation at single digits for Zimbabwe to achieve its Vision 2030," WB in Zimbabwe senior economist Stella Illieva said at the launch of the Zimbabwe Country Economic Memorandum (CEM) report on Wednesday.
"Such growth rates will need to be supported by significant improvements in the environment for investments and exports, open access to international financial markets, and a favourable external environment. Under this scenario, productivity will need to grow by 8% to 9% per year for the next eight years which is a monumental policy change requiring dramatic improvement in the policy environment."
She said owing to the inflationary pressures from the depreciating local currency, the bank had revised the country's growth rates to 3,4% this year from an original 3,7% target.
"Our recent projections were released maybe a week or two ago. For this year, GDP will continue to grow at 3,4% and for next year we are projecting 3,6%.
"We had a higher growth figure for this year but because of global price developments, the situation with inflation here and the worsening agriculture production we downsized a bit our growth projections," Illieva said while responding to questions from the Independent.
The global price developments refer to increased inflation in major markets on energy and food as a result of the Russia/Ukraine war that has left countries like the United States, the United Kingdom and the rest of Europe facing the possibility of recession.
The WB reports that countries which transitioned from low middle income to upper, recorded inflation at below 10%, with no multiple exchange rates and no external arrears.
However, for Zimbabwe, the past two agricultural seasons saw erratic rainfall as a result of worsening climatic conditions while increased inflationary pressure owing to disparity of over 50% between the official and parallel forex rates lowered economic activity.
While exports have been rising, the decline in productivity and consumer demand is increasing the need for imported goods and services which negates any benefits of high export proceeds.
Economist Tony Hawkins concurred with the WB.
"This assessment by the WB, which I haven't seen yet, is in accord with mine and other people's thinking. The 2030 vision was always highly optimistic and an unrealistic one. The double-digit growth and lower inflation seem to me to be spot on, along medium-term forecasts.
"But I do not know whether the government will take any notice of it but it's a reality. And remember, the global economy is going through a period of below average growth for a period of two to three years and it could be longer. So, the chances of Zimbabwe being able to achieve double digit growth are minimal," Hawkins said.
He said the government needed to take the WB assessment as a health warning and rethink its own numbers.
WB country manager Marjorie Mound said achieving the Vision 2030 requires drastic changes in the policy environment.
"Lessons from other countries have shown that transition to an upper-middle-income economy took place in three tracks—macroeconomic stability, good institutions and structural transformation. Of these three, macroeconomic stability was a necessary condition for the success of the institution building and restructuring of the economy.
"Second, we identified several constraints to productivity growth. These include: limited financing for private investment and public infrastructure; high informality; high cost of production; and weak learning from international trade. The root cause of these constraints is partly attributable to macroeconomic challenges and inefficient allocation of resources," she said, during the CEM launch.
Related Topics